About this program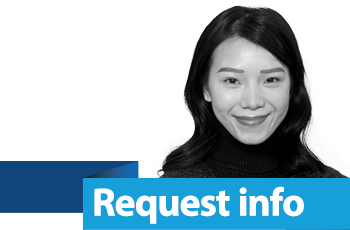 Metro State connects you to your future. Receive information from Admissions about taking your first step toward a degree!
Enrolling in this program
Program eligibility requirements
Any student admitted to Metropolitan State University may declare the Professional Communication - Media Studies Track as a major.  
Program requirements
36 credits
Course requirements
Students should complete the Media Studies track course work in the order it is listed below. After completing the Foundational and Initial Courses students may concurrently take courses from the Media & Culture area, the Media Production area, and the Electives. Students should register for the Advanced course during their final year in the program.
Foundational Courses
Prerequisite
Choose one
Students learn public speaking principles and techniques well enough to prepare, deliver, and evaluate informative and persuasive speeches. Videotaping and self-assessment are integral components of this class as is writing. Some speeches require students to research and critically analyze information. The six to eight class presentations include topics pertaining to the corporate world, community life, the political arena or human services. Students are expected to write well and will outline each presentation. Overlap: COMM 103P Public Speaking Proficiency Test.
This assessment is designed for students who wish to have prior learning in public speaking evaluated. Students who participate serve as an audience for other students. Assessment covers the student's knowledge and application of the theories and techniques of preparation, presentation and evaluation of public speeches. This assessment is evaluated satisfactory/nonsatisfactory only. No other letter grade is assigned. Overlap: COMM 103 Public Speaking Proficiency Test.
Full course description for Public Speaking Proficiency Test
Required Foundational Courses
A student completing this course understands the process of finding, synthesizing, evaluating, and documenting sufficient and reliable information appropriate to a variety of purposes including upper division coursework, senior capstone papers or professional writing, and communication tasks. Students also explore a number of the contemporary issues surrounding information in society, have opportunities to use and/or visit primary resource collections and learn a variety of research techniques. Specific sections of the course will structure assignments around a course theme identified in the class schedule. Prior themes have included Civil Rights, Holocaust and Genocide, Crime and Punishment, Food, Immigration, and Health Care. Both themed and non-themed sections are offered every semester as are online and in-class sections.
Intercultural Communication has a global perspective and engages students in reflectively thinking about the growing interdependence of nations and peoples. Students develop their ability to apply a comparative perspective to cross-cultural communication episodes in interpersonal interactions. Students research topics of interest that compare two or more cultures in some aspect of their social, economic, or political values and practices. Through field experiences, in class exercises, and readings, students learn the dynamics and skills needed to engage in respectful and sensitive communication with others whose beliefs, values, and attitudes are different than their own.
Full course description for Intermediate Intercultural Communication
Initial Course
Designed as an introduction to visual literacy, this course surveys many of the media formats that define today's image-dominant culture. Various examples of print advertising, photography, film, television and multimedia are explored; the focus is equally on principles and concepts from both the fine and applied arts, and draws from history as well as the present day.
Media & Culture Area
Students select 8 credits from the following options:
Media Production Area
Students select 8 credits from the following options:
Advanced Course
This course is concerned with the impact communication technologies have had and continue to have on human societies. The course begins with a brief examination of two technologies that have had a profound impact on how people think about communication. It looks at the background and impact of current technologies. And it also looks at new and emerging technologies - such as hypermedia, neural nets, virtual reality - speculating about how these technologies will change people in the near future and later in the twenty-first century.
Full course description for Issues in Communication Technology
Electives
Students select 4 credits from the electives to complete their major. Students interested in completing an internship must apply and register for an internship (MDST 350I) BEFORE registering for WRIT 010. For information on internships please consult with your advisor or the Internship Coordinator at internships@metrostate.edu.