Internship Funding Opportunities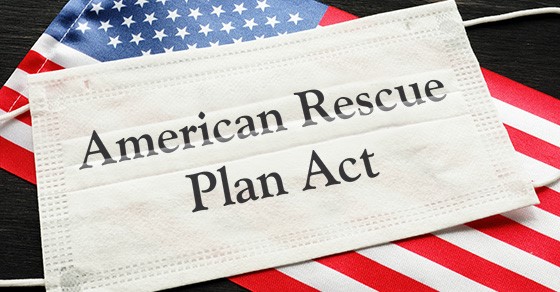 2021 – 2022 American Rescue Plan (ARP) Internship and Field Placement Fund
Metro State University's Institute for Community Engagement and Scholarship is now accepting student applications for summer semester 2022 American Rescue Plan (ARP) Internship and Field Placement Fund.
Metro State has allocated funds from the Higher Education Emergency Relief Fund III: The American Rescue Plan (HEERF: ARP) Act of 2021 to compensate students who are completing unpaid, credit-bearing field work and job training experiences that are aligned with local coronavirus-related recovery needs.  
Student applications will be reviewed and approved on a first-come, first-served basis until the funds are exhausted. The deadline to submit an application for funding is July 15. Apply on the online form.
Program eligibility
Students (undergraduate or graduate) must be registered for an unpaid, credit bearing internship, practicum, clinical, student teaching, field placement, or job training experience.
The experience must be aligned with local coronavirus-related recovery needs; a three-person implementation team will review and determine whether the experience meets the standard of "aligned with local coronavirus-related recovery needs" in all instances where the relevance is not readily apparent. 
Students must complete an application and agree to receive compensation as a student worker for their qualifying hours.
Students must be able to provide the necessary documentation to establish their eligibility for employment in the United States (forms I-9 and W-4). International and Undocumented Students may be eligible.
Students must satisfy all eligibility requirements for student employment as outlined in University Procedure 512: Student Employment. 
Eligible students can only be compensated for internship/field placement hours performed after the submission and approval of their application; students cannot receive compensation retroactively for internship/field work hours already performed.
The purpose of the ARP Internship and Field Placement Fund
Direct additional coronavirus relief funds to students
Create a financial incentive for students to participate in and complete a widely-recognized high-impact learning practice that supports degree completion
Mitigate the financial barrier that an unpaid internship or field experience represents for many students
Increase the relevance of students' experiential learning activities by connecting academic internships and other credit-bearing job training experiences to local pandemic recovery needs
Align the institutional commitment to community engagement and strengthen partnerships with local communities by extending the university's contribution to pandemic recovery efforts beyond the campus
Build on prior university experience making internships and job training accessible to underrepresented students through a paid internship student employment model
Learn more about academic internships at Metro State.
Questions?
Contact internships@metrostate.edu