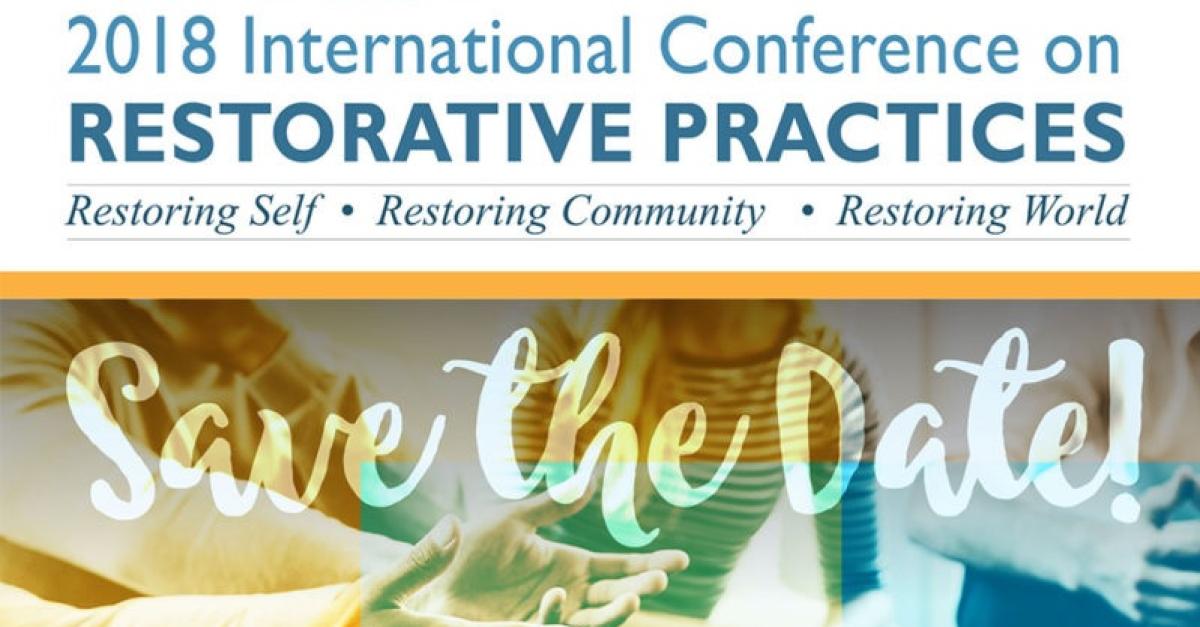 The three-day International Conference on Restorative Practices, with the theme "Restoring Self, Restoring Community, Restoring World," will be held at Metropolitan State University. The event will feature three keynote presentations, more than 60 breakout sessions and cultural performances. The purpose of the conference is to inspire people to think bigger and differently to transform communities into being inclusive and restorative; equip people with the knowledge, skills and tools they need to effectively lead restorative changes in their schools and communities; and spark ongoing opportunities for connections, networking, inspiration and collaboration.
Registration is now open, with options for single-day registration and the full three-day conference. Information is available at the official website for the 2018 International Conference on Restorative Practices. The conference outline is available at this conference guide.
Conference organizers welcome long-time practitioners and those who are newly exploring ways of bringing relationships and humanity into schools, cities, courtrooms, workplaces and communities. Contact Natasha Lapcinski, conference coordinator and co-convener at 612-295-7604 or Natasha.Lapcinski3@gmail.com with questions.
Accessibility
If you need disability related accommodations, including parking, to make this event accessible, please contact the Center for Accessibility Resources,
651-793-1549
or
accessibility.resources@metrostate.edu
.