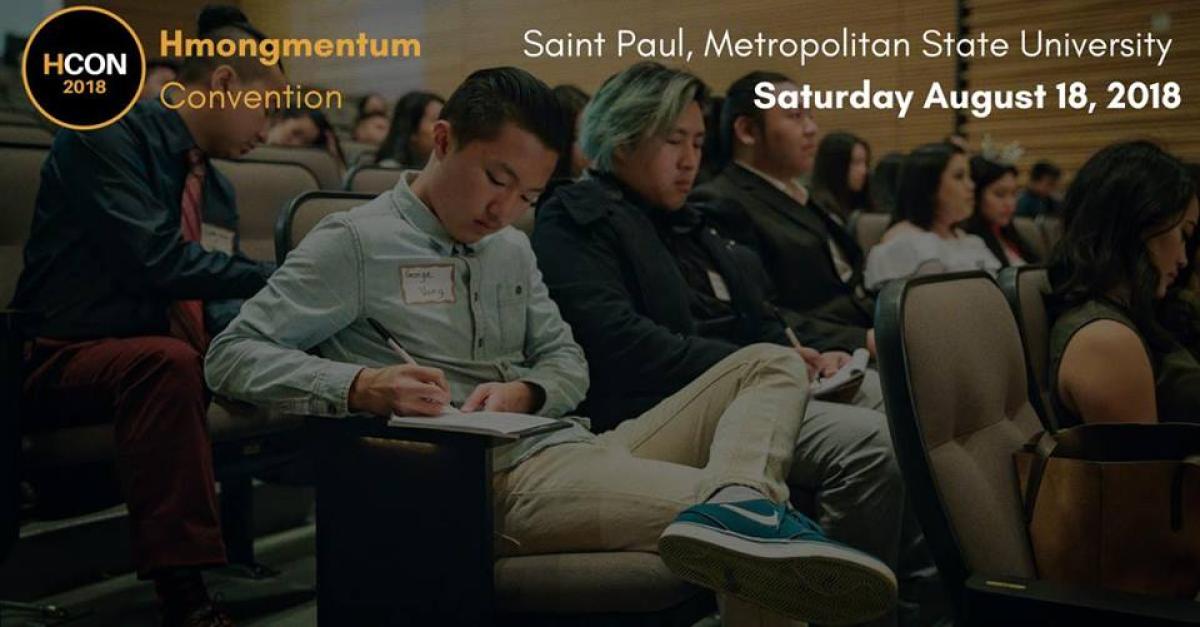 The 2nd annual Hmongmentum Convention (HCON) is a gathering of young Hmong entrepreneurs, content creators and innovators. The purpose of HCON is to build momentum in the Hmong community by investing in our young students, professionals and entrepreneurs. This year's event will be hosted at Metropolitan State University and approximately 300 people are expected to attend. The day will consist of short talks, practical workshops and awesome networking.
Anyone who wants to learn how to utilize the online world to build momentum for their personal brand, professional brand or business brand is invited to attend this convention. The tentative agenda is as follows:
Check In (8:00 AM)
Welcome Speech
Short Talks
Panel Discussion #1
Workshop #1 (Creating engaging video content)
Lunch
Short Talks
Panel Discussion #2
Workshop #2 (Running an online crowdfunding campaign)
Closing Remarks
Awesome Networking (6:00 PM)
HCON guest speakers include:
Neng Thao, founder of Neng Now
Elizabeth Yang, founder of Hmong Women Take on the World
Yia Vang, co-founder of Union Kitchen MN
Mina Yang, founder of Mina Productions
Jonathan Yang, founder of Shareable Hmongments
Christian Yang, founder of Pure-growth.com
C.k. Yaaj, founder of Dictumdose
Annie Lee, co-founder of Hmong Women Today
Choua Steph Chang, co-founder of Hmong Women Today
Touacha Her, director of Spirit Beside Me
Van Brookes, founder of the Facebook page "Van Brookes"
More information about the convention is available on the HCON 2018 website.
Accessibility
If you need disability related accommodations, including parking, to make this event accessible, please contact the Center for Accessibility Resources,
651-793-1549
or
accessibility.resources@metrostate.edu
.