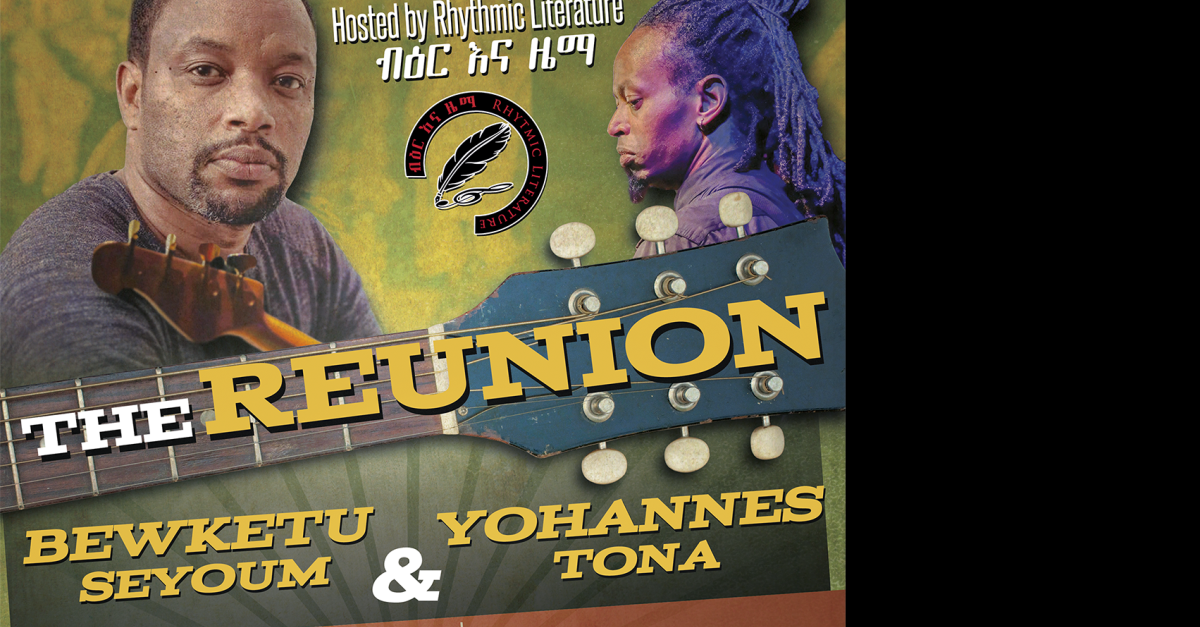 Enjoy a performance of Ethiopian jazz and poetry by living legends Bewketu Seyoum and Yohannes Tona.

Ethiopian poet, novelist, and essayist Bewketu Seyoum was born in Mankusa, Ethiopia. Most recently a resident of Ethiopia's capital city, Addis Ababa, he is also the author of four volumes of poetry, two novels, two collections of short fiction, and numerous essays written in his native language, Amharic. Honored as Ethiopian Best Novelist of the Year in 2008 and Best Young Author in 2009, he uses humor in his work to broach politically and socially taboo subjects rarely aired in the Ethiopian public sphere. English translations of his writing in include a volume of poetry, "In Search of Fat," and selections in Modern Poetry in Translation – The Big Green Issue. His work has also appeared in English in the literary magazines Prairie Schooner, Callaloo, and World Literature.
Yohannes Tona is a renowned Ethiopian-born Minneapolis bassist whose recording career began in November 2007. He was born and raised in Awassa, a town in Southern Ethiopia, and raised in a family steeped in music. His father was a church organist and his mother a vocalist. After high school in Awassa, he moved to Addis Ababa to further his musical education. He moved to the U.S. in the late 1990s and received a scholarship to attend Berklee College of Music in Boston. In addition, his own group also performs with several artists such as Nachito Herrera, Dr. Mambo's Combo, Bruce Henry, Darnell Davis & the Remnant Gospel Group and Seven Steps to Havana.

The public event is hosted by Rhythmic Literature in collaboration with East Side Freedom Library and Metropolitan State University. Rhythmic Literature is a diverse group formed by Ethiopians residing in Minnesota who aspire to create a platform in our diverse community which hosts civilized discussions and talents including literature, music, poetry and art.
Accessibility
Contact the Center for Accessibility Resources by
email
, or by phone at
651-793-1549
, if you need disability-related accessibility accommodations, including parking.