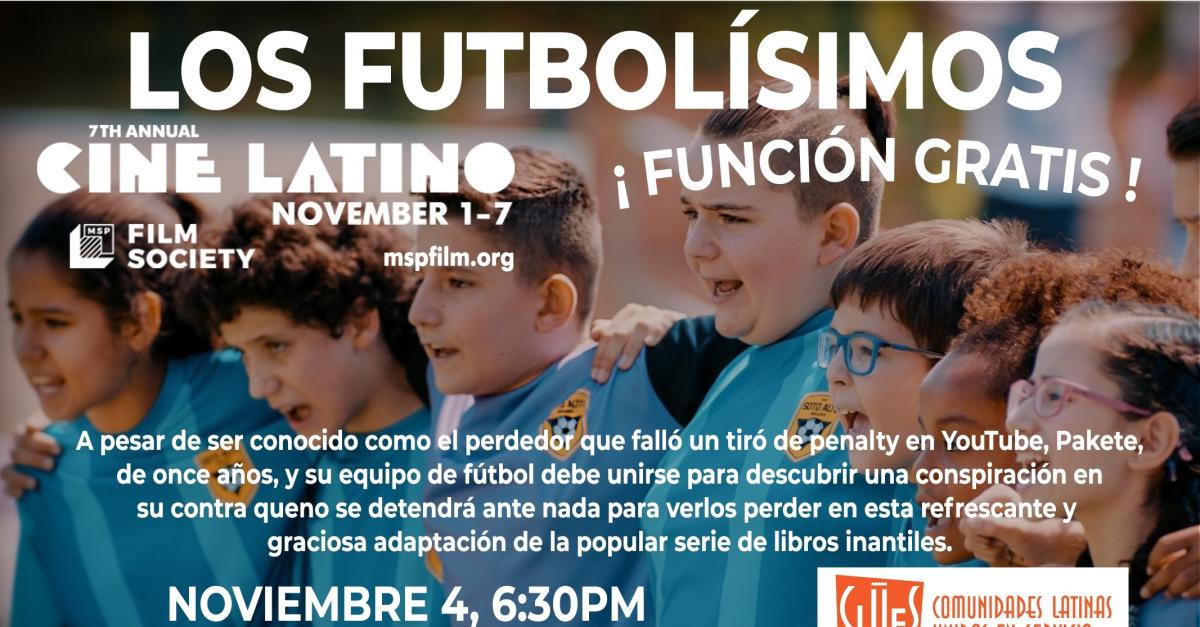 The public is invited to attend a free screening of The Footballest or Los Futbolisimos during the 2019 Cine Latino Minneapolis St. Paul event. Attendees will also get the chance to enjoy a free taco bar, provided by El Burrito Mercado, at the event's 6:00 p.m. start time. The film synopsis is as follows:
"Sweet and scrawny Pakete just can't catch a break. The 11-year-old Soto Alto Soccer Club player has just become the all-time penalty kick loser, playing so badly that videos of his many, many blunders have made him a YouTube sensation, as well threatening to have his team knocked down to a lower division–and possibly having it replaced by a choir! With only three games left to prove their worth, the Club sees a ray of hope with the arrival of talented central winger Helena.
But when match referees mysteriously begin passing out mid-game, only to be replaced by a ref with questionable motives, the Club quickly realizes that someone, for some reason, has stacked the deck against them. Soon Pakete and the gang join forces to get to the bottom of the conspiracy, uncovering a vast network of scheming, conniving adults, and learning the value of friendship and teamwork.
Reservations are recommended, but are not required. This screening is part of Cine Latino Minneapolis St. Paul 2019 in partnership with Metropolitan State University and Comunidades Latinas Unidas En Servicio (CLUES).
Accessibility
Contact the Center for Accessibility Resources by
email
, or by phone at
651-793-1549
, if you need disability-related accessibility accommodations, including parking.