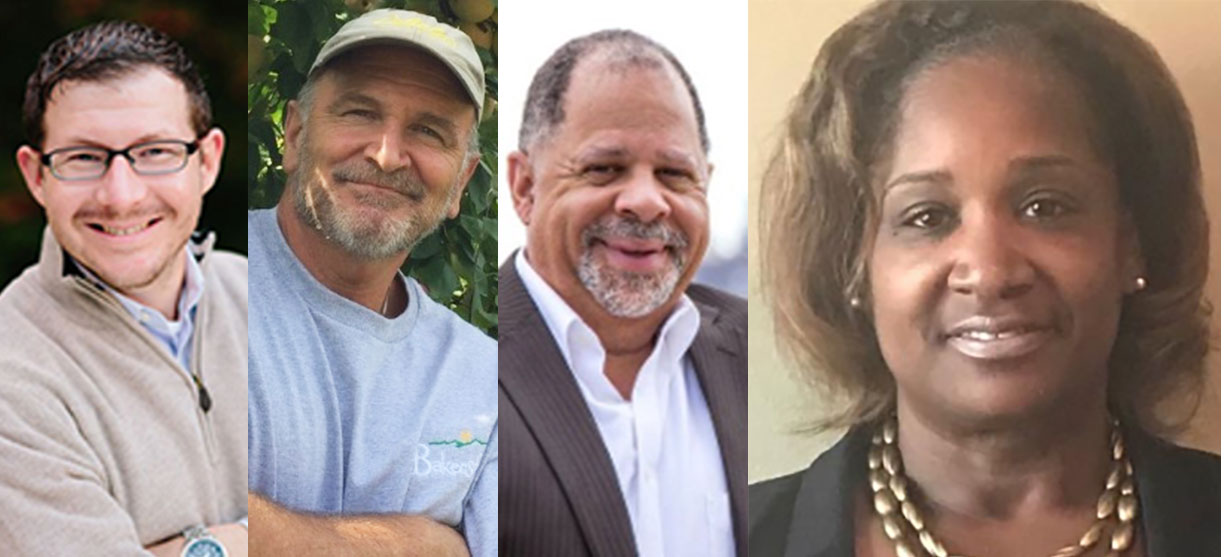 At the Crosswalk of Life and Learning: An Update to the Research and Practice of Employee Engagement During the Covid-19 Pandemic 
When everything around us is changing and distraction is high, engagement offers an anchor for connection and community, and a respite that we belong. It is at the intersection of where life and learning meet. As the landscape of higher education shifts in a post COVID-19 era, the psychology of engagement is also shifting. Research over the last six months indicated that opportunities for staff and faculty to feel like they belong and fit within the culture of their organization, are a part of a community where they are accepted, and that the work they do is meaningful elevates the experience of full engagement. A culture of connectedness and shared experience with all employees at Metropolitan State University could be transformational at this moment, and in this time.
This research talk is aimed at all employees of Metropolitan State University who want to know more about employee engagement and the psychological drivers of our work experiences, as well as the potential that engagement has for each person. Staff, faculty, administrators, and students are all welcomed. In this laid back, conversational talk, participants should expect to learn the latest research on employee engagement, dive into actionable behaviors that drive engagement, and apply the latest trends to the context of higher education. Practical strategies will be provided and a panel discussion that dives deeply into reflection and opportunity from leaders at Metropolitan State University will follow.
This event is for those in the university community and alumni who are interested in learning more about building connectedness and shared experiences. This event is part of an ongoing monthly series of presentations and discussions hosted by the College of Management. For information, contact Sonai Chaudhuri, sanghamitra.chaudhuri@metrostate.edu, or Allen Bellas, allen.bellas@metrostate.edu.
 
Speaker and panelists
Dr. Brad Shuck is an internationally recognized scholar, author, and business thought leader in the areas of employee engagement, leadership development, and organizational culture. He is the author of Employee Engagement: A Research Overview (Routledge, 2020), has published or presented more than 300 scholarly articles, books chapters, and presentations, and holds six US copyrights for his research driven intellectual property. 
His work has been featured in US-based international media outlets including Forbes, The Washington Post, and TIME, as well as international outlets such as Business World Online, India's Economic Times, and the Hindu Times. He has given keynote addresses on four the seven continents including in China, Spain, India, Panama, and the United Kingdom and his work applied internationally with some of the world's largest and most admired companies including Wipro, IBM, Fidelity Labs, and YUM! Brands, among others. 
Shuck is a tenured associate professor and program director of the Human Resource and Organizational Development program and Assistant Chair in the Department of Educational Leadership, Evaluation, Organizational Development both at the University of Louisville. He is a member of the Honorable Order of Kentucky Colonels and holds advanced degrees in Counseling, Student Affairs, Human Resource Development, and Adult Education.
Dr. August John Hoffman is currently a professor of Psychology at Metropolitan State University. He earned his B.A. from UC Santa Barbara, M.A. from Radford University in Clinical Psychology, and Ph.D. from UCLA in educational psychology. Dr. Hoffman is an avid Wisconsin Master Gardener and has recently participated in several community development projects (fruit tree orchards, community gardens, and green space programs) in Detroit, MI, Yalpemech, Guatemala, Fond du Lac and Red Lake Tribal Nation, MN. He is a 2020 APA Society for Community Research Action (SCRA) Fellow and recipient of the 2020 Metropolitan State University President's Civic Engagement Leadership Award. His research interests involve the psychological and social benefits of community gardening, natural green space and urban forestry. Hoffman is an active member in the Society for Research and Community Action (SCRA).
Craig Morris serves as the Sr. Human Resources Officer at Saint Paul College. Previously. He was the Equity, Inclusion, and Affirmative Action Officer at Metropolitan State University. Previous to this assignment he served as a director within the Academic Affairs and Global Programs office at the University of Wisconsin System Administration, UW River Falls, and in the telecommunications and aviation industries with a unique combination of experience in Labor Relations, EEO/compliance, Title IX Officer, NCAA Compliance, Affirmative Action, Recruitment, Alternative Dispute Resolution, and Administrator for campus climate assessments. Before this work, Morris served in a variety of roles including technical training, flight operations human resources, contract administration, AA/EEO and labor relations. He has written and taught courses on Diversity Leadership as part of the UW River Falls MBA Program. As an avocation, he earned a bachelor's degree in Public Administration and Business Economics from the University of St. Thomas. He also earned a master's degree in Organizational Effectiveness from Stritch University. He completed coursework at the Hamline School of Law for mediation. Since 2010 he has maintained his skills as a "Qualified Neutral" under the Minnesota Supreme Court Rule 114 Alternative Dispute Roster.
Maya Sullivan, J.D., serves as the Dean of Students at Metropolitan State University. She leads the following Student Affairs/Student Success departments: Multicultural, American Indian and Retention Services (includes Veteran and Military and Womens' and LGBTQ), International Student Services; Student Life & Leadership Development; TRIO Student Support Services, TRIO Upward Bound and Upward Bound Math and Science; Student Parent & Resource Center and Food For Thought Food Pantry; Collegiate Recovery Program; student conduct and Title IX.
Prior to her current role, Sullivan held several leadership roles in Student Affairs at Minneapolis Community and Technical College including Associate Dean of Student Support and Compliance and Director of Student Rights and Responsibilities. Sullivan also has significant experience investigating and educating on issues involving discrimination, has past legal practice and has taught college level, law school and doctoral courses.

Sullivan holds a Bachelor of Science in Political Science from Tennessee State University; Juris Doctorate (J.D.) from Hamline University School of Law, and is pursuing her Education Doctorate (Ed.D.) degree.
Accessibility
Contact the Center for Accessibility Resources by
email
, or by phone at
651-793-1549
, if you need disability-related accessibility accommodations, including parking.