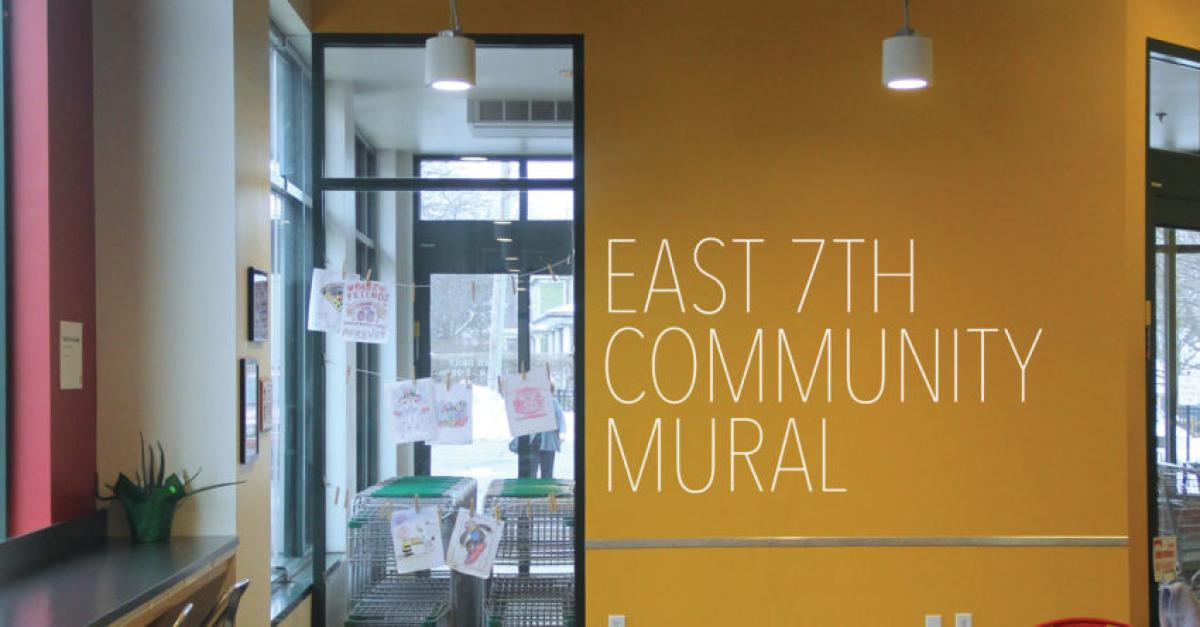 Mississippi Market is proud to announce a partnership with GoodSpace Murals, a group of local artists focused on community collaboration to create socially relevant artwork that reclaims unique identities, stories and experiences. The community is invited to participate in the design, development and painting of the mural, which will be installed in the seating area of the market's East 7th store this coming spring.
On May 16, the community will be coming together to celebrate what they have created together. Everyone is welcome to attend. For more information about this event, or other upcoming community mural events, check out Mississippi Market's website.
Accessibility
If you need disability related accommodations, including parking, to make this event accessible, please contact the Center for Accessibility Resources,
651-793-1549
or
accessibility.resources@metrostate.edu
.