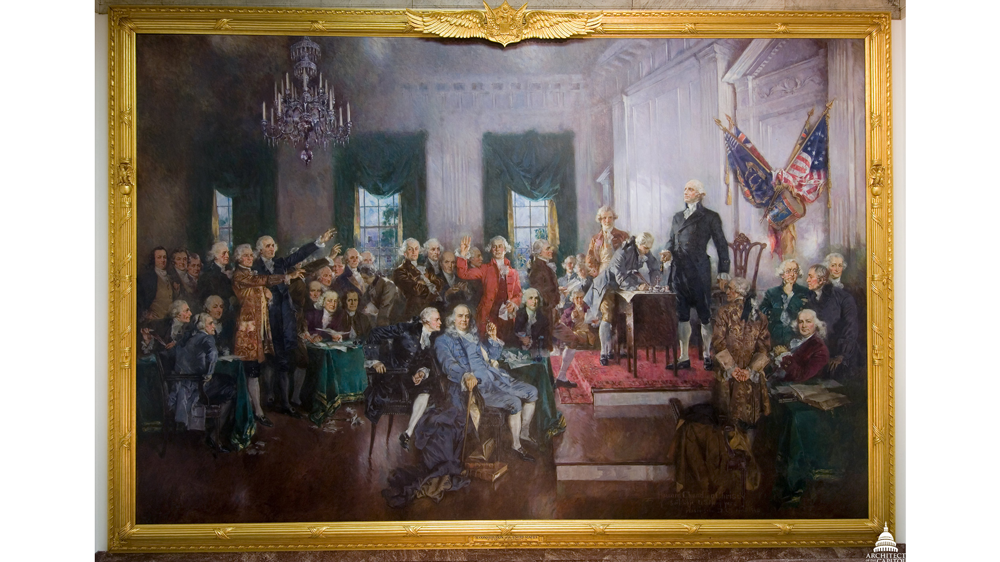 Constitution Day, also known as "Citizenship Day," recognizes all who have become United States citizens as well as the signing of the U.S. Constitution in Philadelphia on September 17, 1787.  This year, Metropolitan State University's observance includes information resources and this special event. Register for the Zoom event.
In partnership with Iowa and Minnesota Campus Compact to kick-off the Critical Conversations Dialogue Series, this session is to:
bring together conversations about history, including this year's 19th Amendment bicentennial, realities of the suppression of Black voters, and conversations about how to meaningfully engage with the 2020 presidential election during a global pandemic.
provide the basis for participants to have a nuanced and action-minded discussion about the history, the current state, and the future of voting and civic engagement in the United States.
offer an opportunity for reflective practice and engagement on these themes with featured dialogue tools.
engage participants with time to reflect on how these subjects might translate to their home campuses, organizations, and/or communities. 
Learn (and teach) more about the U.S. Constitution and current issues of constitutional debate
Explore two display kiosks near the library's second floor information desk now through Sept. 26.  One display is related to the U.S. and Minnesota constitutions; the other kiosk examines access to – and suppression of – voting rights especially among women, Indigenous people, African-Americans and other groups.  Hard copy materials will be available by Sept. 18 (after being quarantined); other titles are available online.  Many thanks to Liz Keeler, Library Circulation Technician, for preparing these materials and bibliography (attached)!
Get more information at https://libguides.metrostate.edu/constitution_day.  Many thanks to Jennifer DeJonghe, Library Services, for putting together this Research Guide, which will include a bibliography of display materials.
Get a free pocket-sized copy of The U.S. Constitution And Fascinating Facts About It
Stop by the second floor information desk in the Metropolitan State University Library and Learning Center (St. Paul campus) to pick up your free copy of the pocket-sized Constitution booklet.
Enter the Constitution Day crossword puzzle contest to win Metropolitan State University-branded prizes
HINT: This is about learning. Answers will be provided! Any and all can play.
Constitution Day at Metropolitan State is cosponsored by the Institute for Community Engagement and Scholarship and Metro State Votes 2020, with support from Library and Information Services and the university-wide American Democracy Project.
Accessibility
Contact the Center for Accessibility Resources by
email
, or by phone at
651-793-1549
, if you need disability-related accessibility accommodations, including parking.