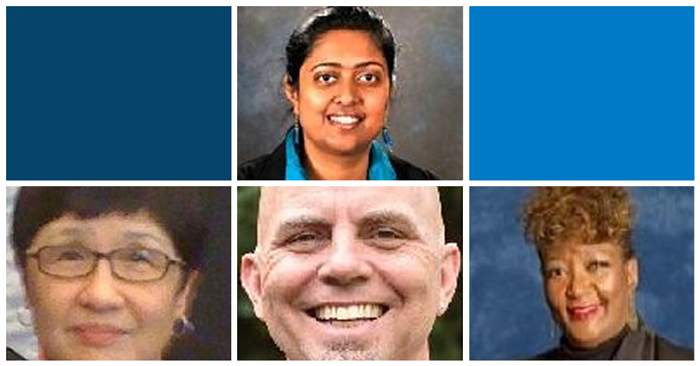 In today's dynamic work environment marked with constant changes and uncertainty, individuals need to take a self-directed approach to managing their careers. Mentoring relationships are an important human resource development (HRD) tool that impart portable skills, knowledge, and abilities needed for one's career advancement across organizational boundaries.

In the wake of changes in the career landscape in recent years such as increasing diversity in the workforce and heightened awareness of social justice, shortened job tenures, and reliance on technology due to the impact of Covid-19, it is critical to examine how mentoring can be customized to build resilience and develop skills needed to cope and thrive amidst the unprecedented complexity and ambiguity surrounding us. In the current times, it is inconceivable to think that one type of mentor can meet all of an individual's development needs.

This talk will share the latest research and practice of different types of Mentoring Models (e.g., Traditional and Relational Dyadic Mentoring, Developmental Networks with Senior, Peer, Reverse Mentors from professional and personal life domains, Mentoring Episodes), challenges inherent in Diversified Mentoring Relationships, and critical issues concerning E-mentoring. Knowledge about the unique value of each type of Mentoring Model and associated benefits and challenges would enable attendees to be proactive and self-directed in assembling their own Personal Board of Advisors.

This event is free with registration and part of an ongoing monthly series of presentations and discussions hosted by the College of Management. For information, contact Sonai Chaudhuri, sanghamitra.chaudhuri@metrostate.edu, or Allen Bellas, allen.bellas@metrostate.edu.
Speaker and panelists:
Dr. Rajashi Ghosh (rajashi.ghosh@drexel.edu) is an Associate Professor of Human Resource Development (HRD) and Department Chair of Policy, Organization, and Leadership (POL) department at Drexel University.

Dr. Denise Williams is an associate professor of Entrepreneurship & Innovation, Diversity Agility, and Organizational Behavior in the College of Management at Metropolitan State University-Minnesota. She is also the Vice President Resident Faculty, Inter-Faculty Organization and CEO & Founder, DEW Consulting Group LLC.
  
Dr. Nantawan Lewis is Professor of Ethnic and Religious Studies, Department of Ethnic and Religious Studies, Metropolitan State University, and Coordinator of Faculty of Color Mentorship Program (2018 to present). Dr. Lewis teaches in the areas of comparative ethnic studies, Asian American studies and race and religion. She authored a proposal to establish Ethnic Studies program and developed the first comparative ethnic studies course in the program.

Daryl Parks, PhD, serves as the Director for the Center for Faculty Development at Metropolitan State. In his 17th year, he has taught across multiple disciplines including literature, linguistics, education, writing, film, and gender studies. His current work finds him mentoring new faculty, supporting professional development opportunities, and drawing together diverse university stakeholders in support of student and faculty success.
Accessibility
Contact the Center for Accessibility Resources by
email
, or by phone at
651-793-1549
, if you need disability-related accessibility accommodations, including parking.