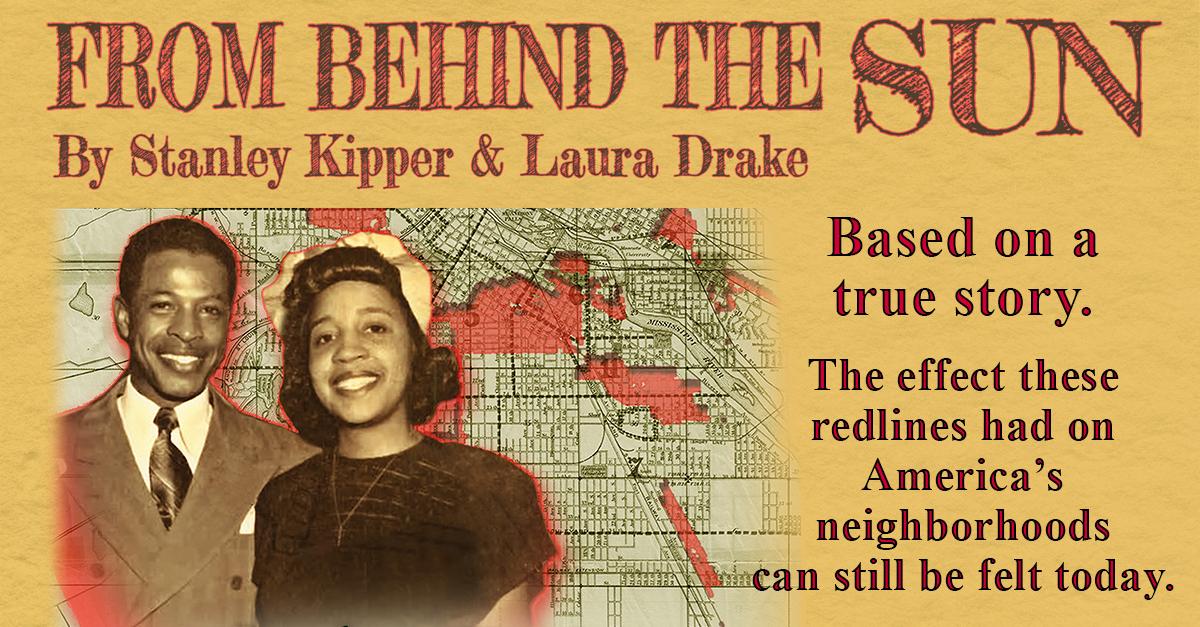 Community members are invited to attend the premiere of From Behind the Sun, a co-production by Minneapolis College and Metropolitan State University. The play is based on the experiences of Playwright Stanley Kipper during the spring of 1956, when his determined father and mother moved the family from Nicollet Park to the red-lined district of south Minneapolis. Admission is free, although attendees are encouraged to bring a non-perishable food item to donate to the food shelf.
Co-written with Laura Drake, From Behind the Sun has been in workshop with the Playwright's Center and in further development with Minneapolis College faculty and director Brian Grandison, and Metropolitan State theater director and dramaturg, Gail Smogard.
"This over-60-year-old story about strong individuals and the challenges they faced, still resonates today," Smogard says. "Stanley's story goes beyond red lining, exploring its effects on his family and the values that are part of becoming a person—perhaps not of wealth—but of substance."
From Behind the Sun features the character Obie Kipper, who has finally found the house of his dreams—but there's one problem: It's 1956. Banks, together with insurance and mortgage companies, as well as the federal government, distinguish which American neighborhoods are tthe "best" and which are "dangerous" during this time. Kipper's dream for his family's future lies outside of a red lined district in an all-white neighborhood. With help from an old friend and coworker, Obie puts in motion a sensational scheme to purchase the house. Will this land him in jail? Or will it help chart the future for his family and the city of Minneapolis?
For more information about From Behind the Sun, email Anna Branstner. Event parking is available in Minneapolis College's Hennepin Avenue ramp. Persons with disabilities who need reasonable accommodation to participate in this event should contact the Center for Accessibility Resources by email or by phone at 651-793-1549.
Accessibility
If you need disability related accommodations, including parking, to make this event accessible, please contact the Center for Accessibility Resources,
651-793-1549
or
accessibility.resources@metrostate.edu
.