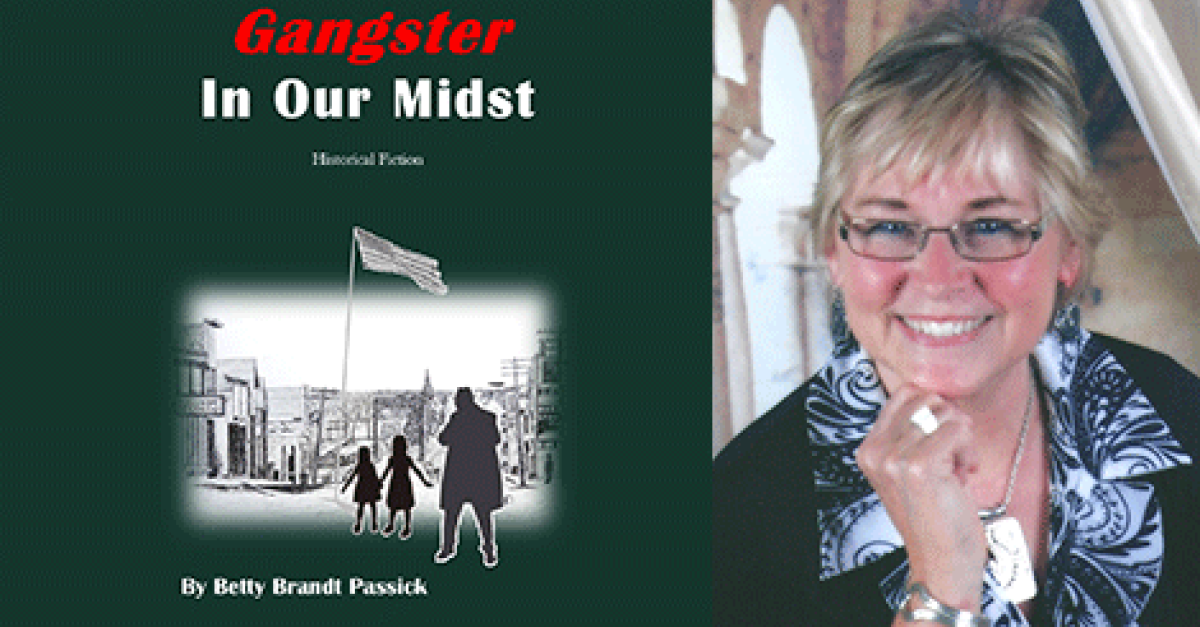 A book reading event by author and alumna Betty Brandt Passick presents a work of historical fiction based in a small town in Iowa.
Passick is an Iowa native who relocated to the Twin Cities in the 1980s, long after endless black loamy corn fields, waves of prairie grasses, and glorious sunrises had left their indelible imprint. As result, her books are infused with earthy soul, faith-isms, and Midwestern values.
Gangster in Our Midst (2017) is Passick's first book of historical fiction and tells the neglected true Iowa story of one of Al Capone's gangsters, Louie La Cava, who came to the small village of Oxbow, Iowa (similar to the author's hometown, Fairbank) in the 1920s—and never left. Marshall Sweeney Delaney makes it his mission to find out the story behind the mystery man; so does Walter Bierkoff, a farmer and man of keen curiosity, and the perspicacious Father John Halpin, priest at the I. C. Catholic Church.
5:30 to 7 p.m., at the Metropolitan State University Library and Learning Center, room 302, 645 7th Street E, Saint Paul.
This event is free and open to the public. The presentation is suitable for attendees age 16 years and older.

Contact Chrissy Hursh at chrissy.hursh@metrostate.edu or Kristine Hansen at kristine.hansen@metrostate.edu for questions regarding this event.
Accessibility
If you need disability related accommodations, including parking, to make this event accessible, please contact the Center for Accessibility Resources,
651-793-1549
or
accessibility.resources@metrostate.edu
.