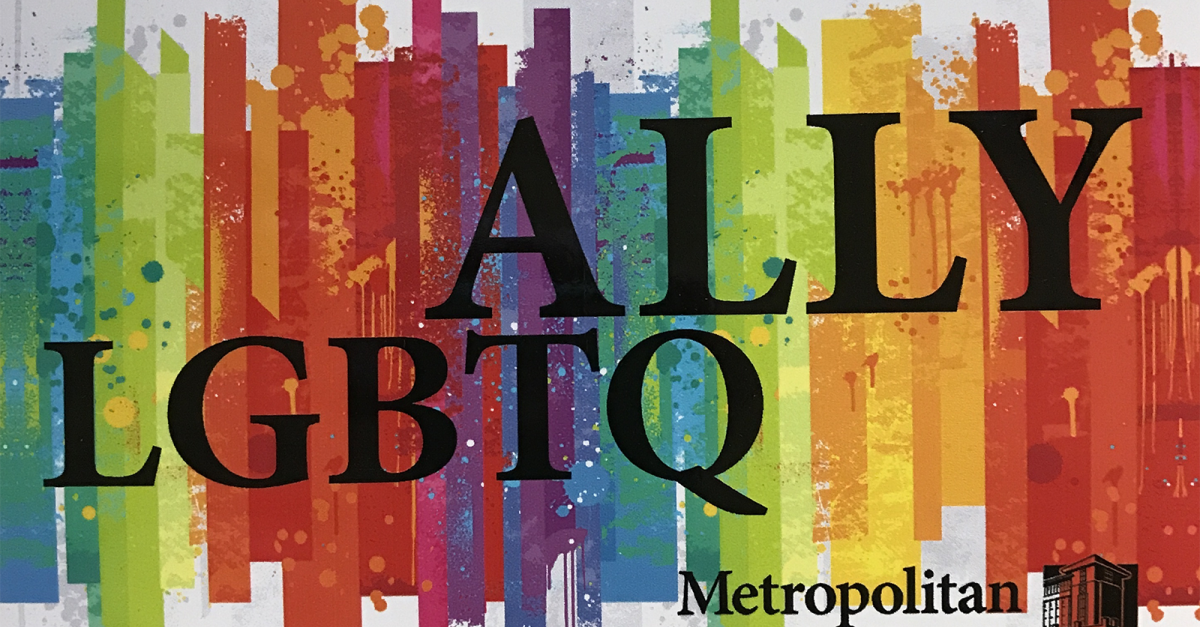 What do all those letters mean? As our identities shift and morph, so too does the language we use to describe them. In order to gain a better understanding of the experiences of the LGBTQIA community, it is important to learn basic vocabulary used to describe different genders, gender identities and sexualities. Whether you have never done an ally training before ,or it has been a few years, remember that language changes and attend this workshop.
This workshop counts toward the LGBTQ+ Ally Development Certificate Program. The Metropolitan State LGBTQ ally training program began in spring 1996 and has trained hundreds of students, staff and outside community members to be allies to the LGBTQIA+ community. This program:
Offers participants a theoretical framework for understanding the multitude of genders and sexualities
Helps participants develop necessary skills to become better allies to the LGBTQ community
Invites participants to become part of an identifiable and university-wide network of allies in training.
In order to receive an Ally Training Certificate and sticker, you must earn the Ally Training Certificate by completing the following workshops:
Required
Gender and Sexualities 101
Moving from Actor to Ally
Plus one or more of the following
LGBTQ in the classroom
Being a Trans Ally
Supporting Queer and Trans People of Color (QTPOC)
After completing the two required workshops and your workshop of choice, request your certificate and sticker by e-mailing the Women's and LGBTQ+ Resource Center with the subject line: Ally Training Certificate. If you would like to receive your certificate and sticker at your final workshop, please let us know at least 24 hours ahead of time.
Accessibility
Contact the Center for Accessibility Resources by
email
, or by phone at
651-793-1549
, if you need disability-related accessibility accommodations, including parking.