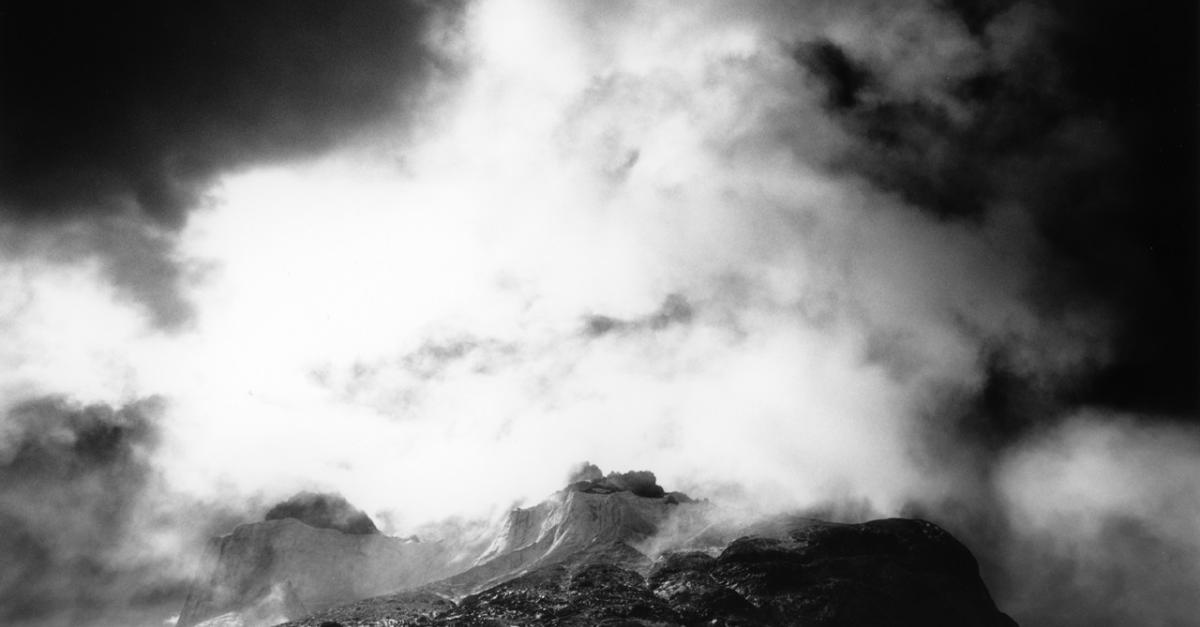 The Gordon Parks Gallery group show Topographic Traces features photographers working with alternative photographic processes that include copper plate photogravure, platinum-palladium and infrared film used to create silver gelatin and pigment prints. Artists Ann Ginsburgh Hofkin (Long Lake), Byron Brauchli (Xalapa, Mexico) and Bernice Ficek-Swenson (Golden Valley) share a common interest in exploring landscape. Their images bring together personal esthetics and a wide berth of content from spiritual metaphors to the documentation of environmental impact on rivers.
"Although the non-conventional photographic techniques utilized in this collection contribute to hauntingly beautiful formal elements, I'm most impacted by the artists' sense of reverence for the natural world," says Erica Rasmussen, gallery director. "Every photo seems to be a meditation or celebration of specific sites and objects encountered through highly-meaningful (and perhaps, sacred) locations throughout the world."
Ginsburgh Hofkin's photographs are an intersection of light and shadow, capturing both visible spectrum and light beyond what the human eye can see, and conveying a magical sensibility of favorite landscapes she has occupied. Brauchli's platinum-palladium prints reveal the Rio Grande, beginning with the pastoral headwaters in Colorado. Each image documents the river as it flows south into Mexico, unveiling pressing environmental issues. Ficek-Swenson creates photogravures of singular stones borrowed from notable geographic locations such as the headwaters of the Mississippi River, the Lake Superior shoreline, D-Day beaches and Pompeii. Ficek-Swenson provides a narrative for each stone with an emotional response to each location.
The exhibition opens Sept. 23 and runs through Oct. 17. A gallery reception will be hosted on Sept. 19 featuring a gallery talk by the artists. For more information about the exhibit, contact Gallery Director Rasmussen by phone at 651-999-5942, or by email. More information and high-resolution images available upon request.
Accessibility
Contact the Center for Accessibility Resources by
email
, or by phone at
651-793-1549
, if you need disability-related accessibility accommodations, including parking.