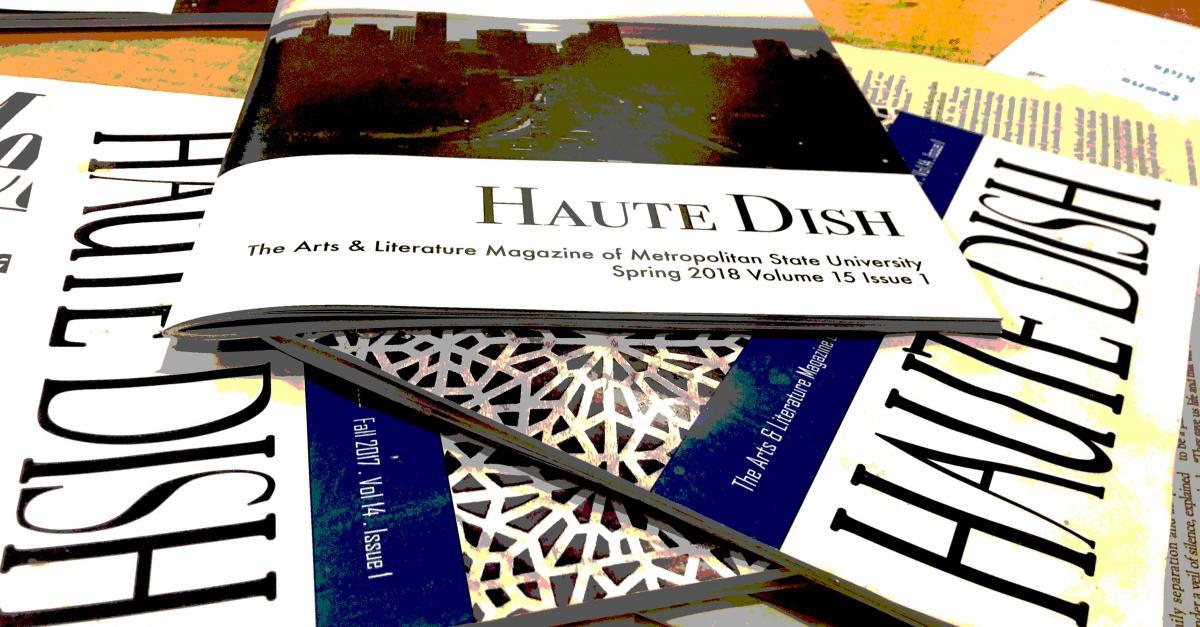 Metropolitan State University invites the community to celebrate their love of poetry, prose and the arts at the Haute Dish's annual fall reading event. Artists who have been published in the Haute Dish, the university's arts and literature magazine, will share their work with the audience. The fall reading is an informal get-together where attendees read and discuss poetry, prose and visual art that has been published in Haute Dish over the last year or so. Students, staff, faculty and alumni are all invited to attend. Coffee and cookies will also be provided.
This casual fall reading on campus is a counterpoint to the organization's big spring reading at Open Book (home of the Loft Literary Center, Milkweed Editions and Minnesota Center for Book Arts). This event allows artist to read and share their work without the pressures of the big stage. Students whose work has been featured in the publication during the last three years are encouraged to sign up to read or present their poetry, prose, illustrations and photographs by emailing the Haute Dish. A proxy reader may be elected if requested by the author.
This event is free and open to the public. For more information about the fall reading, visit Haute Dish's Engage page. Metropolitan State students, alumni, staff and faculty who are interested in submitting their work for publication can check out the Haute Dish's official website.
Accessibility
Contact the Center for Accessibility Resources by
email
, or by phone at
651-793-1549
, if you need disability-related accessibility accommodations, including parking.