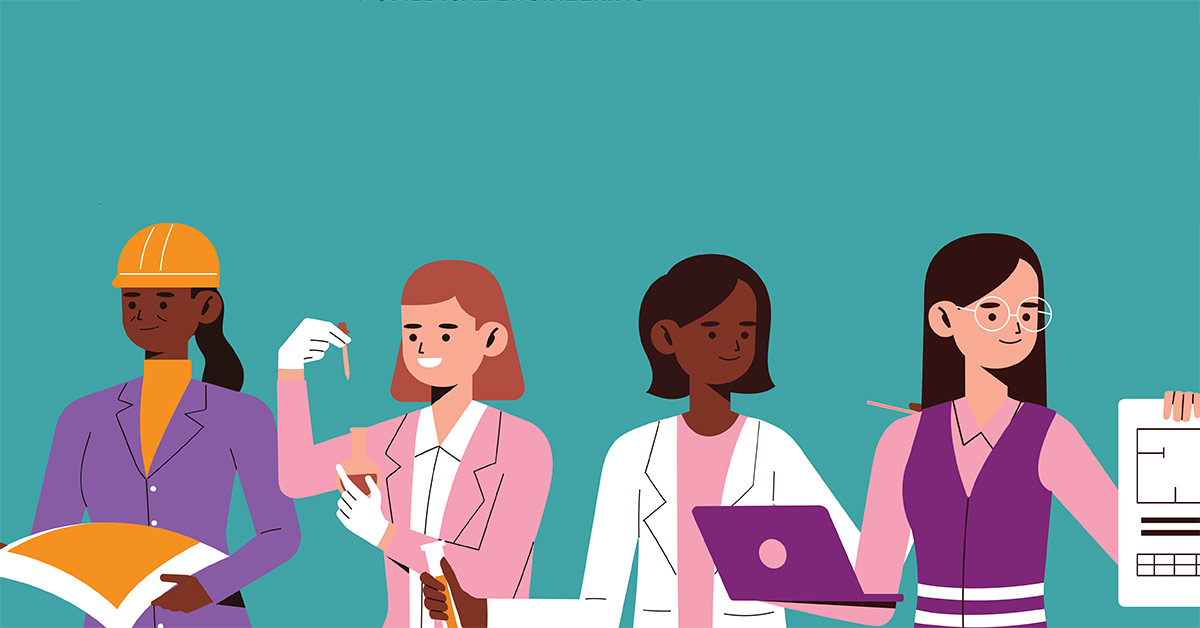 Join the Women's and LGBTQ+ Resource Center for our Herstory Month STEM Lunch and Learn Series. Each event will feature amazing womyn currently working in a STEM field. Come learn about their journeys and their experiences as womyn in STEM. 
Herstory Month (Women's History Month) is an annual declared month that highlights the contributions of women to events in history and contemporary society.
Join by Zoom https://bit.ly/HerstoryBrownBags
Meeting ID: 986 1015 3670
Passcode: Herstory
Dr. Jeanette Davis is a marine microbiologist and a best-selling children's science book author (Science is Everywhere, Science is for Everyone). Davis earned a B.S. in marine and environmental science from Hampton University and a Ph.D. in marine microbiology from the University of Maryland. During her Ph.D. she studied bacteria association with tropical sea slugs that harbor medicinal compounds. Davis is recently cited in Science where she ultimately helped discover a bacterium associated with a Hawaiian sea slug that produces an anticancer compound.
Currently Dr. Davis serves as a policy advisor to the Deputy Undersecretary of Operations at the National Oceanic and Atmospheric Administration where she helps with operational programs and coordinates the implementation of 'omics (molecular tools) throughout NOAA science missions, and has worked with notable scientists to author national publications released from the White House. She has served as the US representative for two intergovernmental advisory panels where she traveled to various countries to promote and coordinate science between various countries and governments. 
Davis is also a strong advocate of community and founded Science is Everywhere, LLC to promote diversity and empower communities through science. Davis mentors students from elementary to college, lectures at several colleges, and conducts workshops and trainings on science and diversity. She recently published the #1 Hot New Releases Children's Book in School Issues on Amazon entitled Science is Everywhere, Science is for Everyone to promote science and diversity. 
Davis attributes much of her success as a scientist to a strong foundation that she received in the Marine Science Department at Hampton University where she lectures and holds membership on graduate advisory committees through the Department and hopes that sharing her journey will encourage the next generation of scientists. You can follow Dr. Davis on Instagram (@dr_ocean24), Twitter (DrOcean2), or view her website www.drjeanettedavis.com to hear more about her journey.
Accessibility
Contact the Center for Accessibility Resources by
email
, or by phone at
651-793-1549
, if you need disability-related accessibility accommodations, including parking.