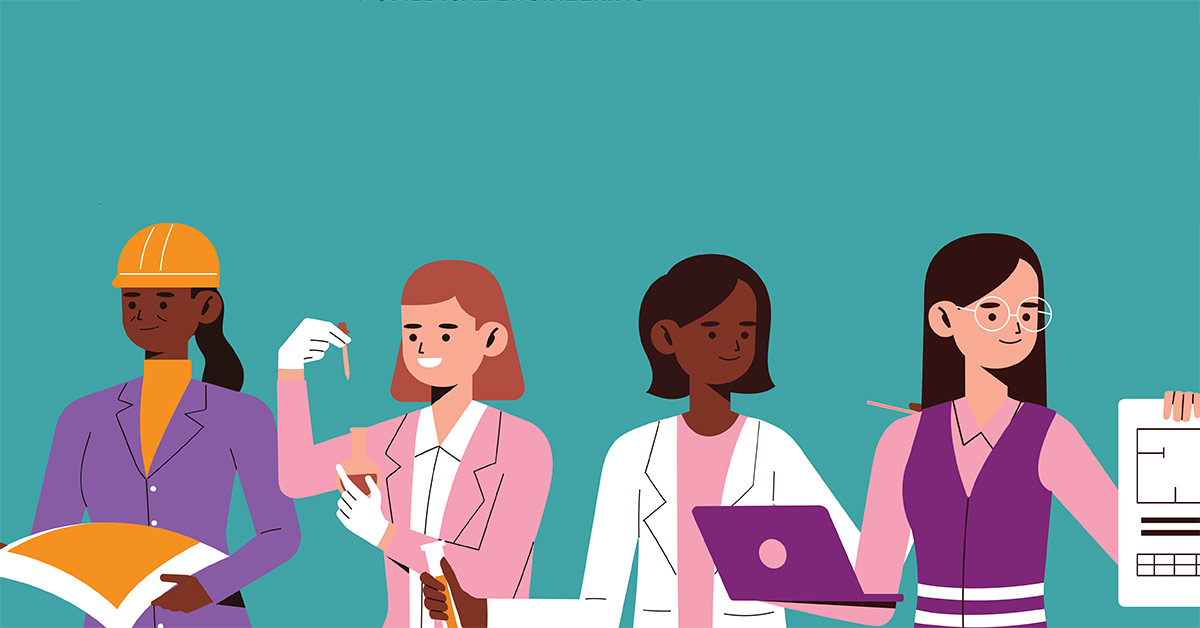 Join the Women's and LGBTQ+ Resource Center for our Herstory Month STEM Lunch and Learn Series. Each event will feature amazing womyn currently working in a STEM field. Come learn about their journeys and their experiences as womyn in STEM. 
Herstory Month (Women's History Month) is an annual declared month that highlights the contributions of women to events in history and contemporary society.
Join by Zoom https://bit.ly/HerstoryBrownBags
Meeting ID: 986 1015 3670
Passcode: Herstory
Karastin Katusin has a B.Sc. and M.Sc. in geology, which has allowed her to travel the country and explore the great outdoors. Her background experiences are diverse, including Oil & Gas, AmeriCorps, and even an asbestos research lab. Katusin is currently an Environmental Educator with Harris County Pct. 4 at Kickerillo-Mischer Preserve, where she teaches a variety of gardening, earth sciences and recreation classes. She is also an adjunct at Lone Star College, where she teaches environmental geology.  Katusin is very passionate about connecting with nature, meaning she loves to garden, go backpacking, and rock climb. Being outside is her favorite activity. Creating a greener, healthier earth starts on an individual level, which is what she tries to teach (and do!) every day. 
Accessibility
Contact the Center for Accessibility Resources by
email
, or by phone at
651-793-1549
, if you need disability-related accessibility accommodations, including parking.