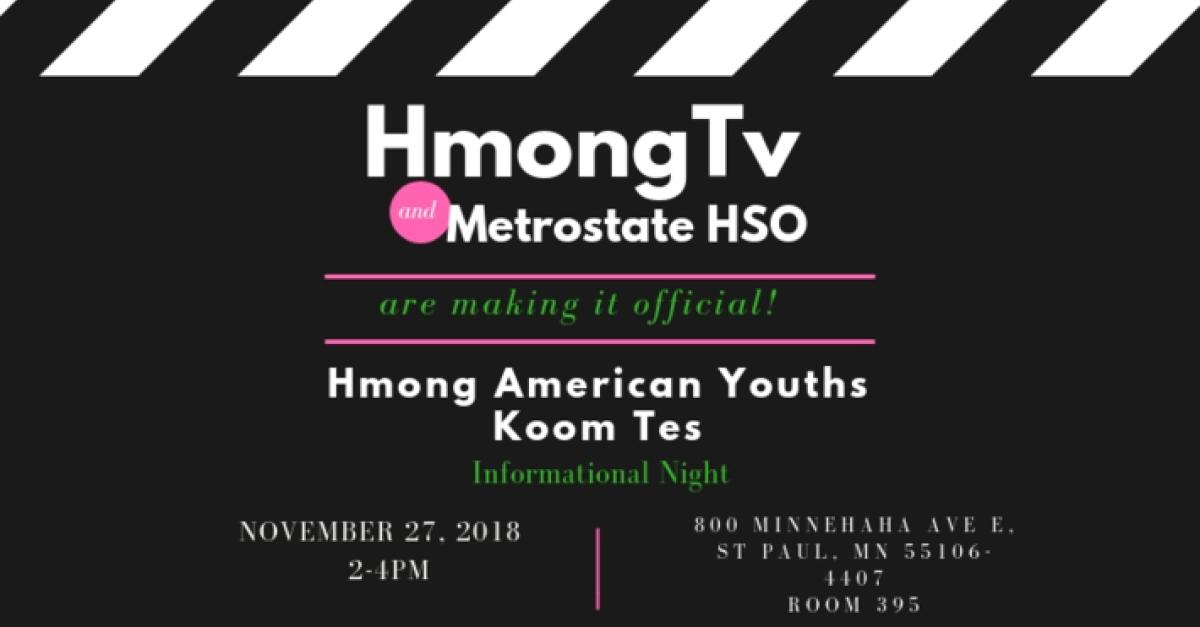 Hmong American Youths Koom Tes is a project created by HMONGTV and initiated by Metropolitan State University's Hmong Student Organization (HSO). The purpose of this project is to encourage young Hmong Americans to voice their struggles, dreams, and visions, as well as step up as the next generation to make changes and lead.
HSO will be given one hour of screen time for participants talk about concerns regarding Hmong people, such as gender roles within the Hmong community, lack of mental illness awareness, the LGBT Hmong community and much more. This discussion will provide the opportunity for participants to voice their opinions with the goal of reaching both the older and the younger Hmong generation in an effort to create a bridge of understanding.
Participants will be trained and guided by Ser Lee (Hmong Culture Center Founder and Hmong Researcher), as well as the producers of HmongTV. Participants' roles within this project can vary from being a panelist, live audience member or host.
For more information, please contact HSO or check out HSO's OrgSync page.
Accessibility
If you need disability related accommodations, including parking, to make this event accessible, please contact the Center for Accessibility Resources,
651-793-1549
or
accessibility.resources@metrostate.edu
.