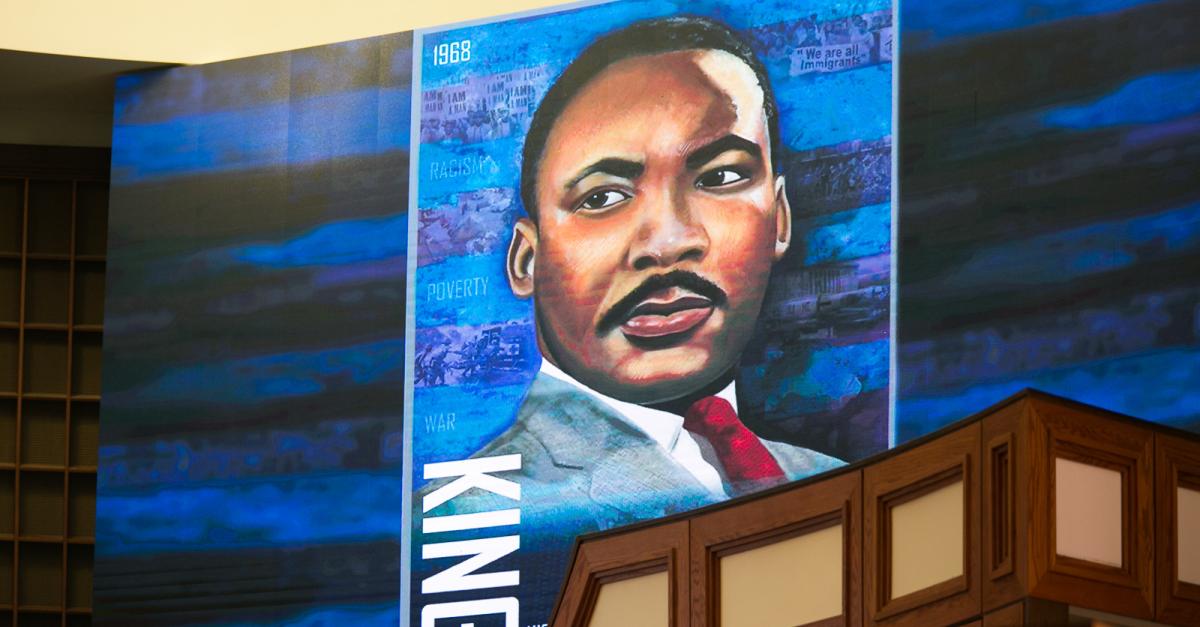 Metropolitan State University will host its inaugural celebration in honor of Rev. Dr. Martin Luther King, Jr. The 2019 celebratory theme is "Building CommUNITY and Building our Future: Rev. Dr. Martin Luther King, Jr.'s Legacy."
An afternoon community volunteer project will take place from noon to 2 p.m. in the Founders Hall Reception area. Duties will include assembling MATTER boxes. MATTER provides shelf-stable snack packages for people in need. Students, employees and community members are invited to participate. Lunch will be served.
The evening celebratory dinner program, 5:30 to 6:30 p.m., will include:
greeting from President Ginny Arthur
celebrity emcee WCCO reporter Reg Chapman
Gospel music performance by the Minnesota State Baptist Convention Choir
Soul food dinner
The evening theatrical performance program, 6:30 to 8:30 p.m., will include a reading of King's speeches, and a discussion on trauma and experience by Penumbra Theater.
Email Chesay.Colson@metrostate.edu for questions and information.
Accessibility
Contact the Center for Accessibility Resources by
email
, or by phone at
651-793-1549
, if you need disability-related accessibility accommodations, including parking.