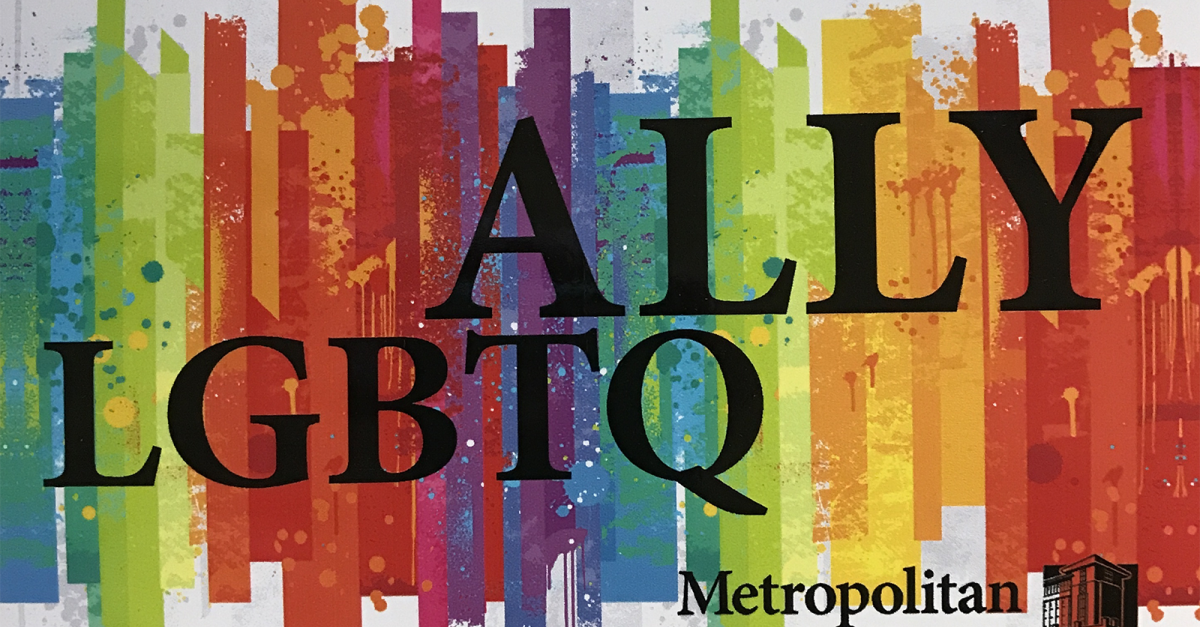 Metropolitan State University's Women's and LGBTQ Student Resource Center invites you to Ally Development Training. An ally is a member of the majority group who works to end oppression in their professional and personal life. Allies are also advocates for the minority population.
Seventy percent of first-year lesbian, gay, bisexual, transgender and queer college students consider leaving school out of fear from being bullied or harassed. However, Ally and Safe Space programs have been shown to be effective tools for helping LGBTQ students and staff feel safer and more included in college communities.
For more information, check out the Women's and LGBTQ Student Resource Center Facebook event page. Register for the training on Eventbrite.
Workshop Description
Part 1: What do all those letters mean?! As our identities shift and morph, so too does the language we use to describe them. In order to gain a better understanding of the experiences of the LGBTQIA community, it is important to learn basic vocabulary used to describe different genders, gender identities, and sexualities. 
Part 2: What does it mean to be an ally? The second half of our workshop introduces participants to the concept of being an ally and what it means to work toward access, inclusion, and support for LGBTQIA students, staff, faculty, and community members.
FAQs
I did an ally training several year ago, why should I go through it again?
Identities and language are fluid and constantly shifting, so it's best to get a refresh every few years. Plus, like any knowledge base or skill, it is important to practice and renew our commitment to practicing allyship. Afterall, ally is a verb!
Can I attend the workshop if I am not affiliated with the university?
Our workshops are open to the public. 
Where do I park?
Metropolitan State has a parking ramp that costs $5. There is some free street parking, but it can be a little difficult to find a spot a times. Please note that the Library parking lot is 1-hour parking and the workshop is 3.5 hours long.
Can I schedule a workshop for my department, class or organization at Metropolitan State?
We would love to work with you and customize a workshop to fit the needs of your group. Please send an email to the contact information below with the subject line: Workshop Request
Accessibility
Contact the Center for Accessibility Resources by
email
, or by phone at
651-793-1549
, if you need disability-related accessibility accommodations, including parking.