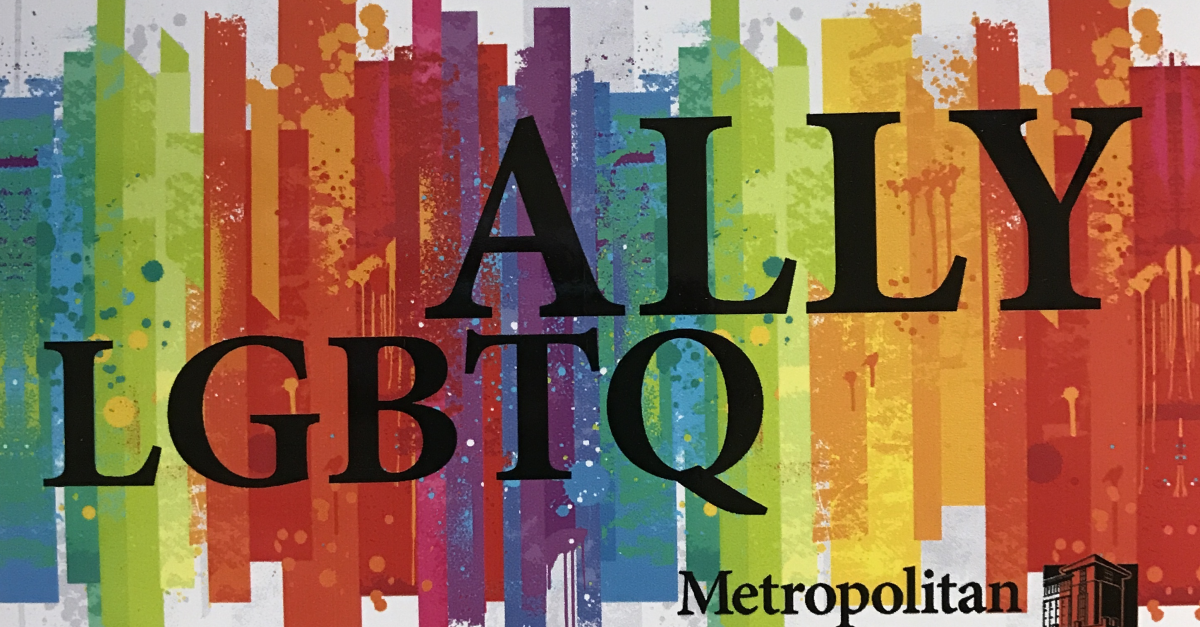 Support an inclusive Metropolitan State. Become an ally.
What is an Ally?
An "ally" is "a person who is a member of the dominant or majority group who works to end oppression in their personal and professional life through support of, and as an advocate.
Why do we need allies?
Seventy percent of first-year lesbian, gay, bi-sexual, transgender, and queer college students consider leaving school out of fear from being bullied or harassed. Ally and Safe Space programs have been shown to be an effective tool for helping LGBTQ students and staff feel safer and more included in the college community.
Join the Women's and LGBTQ Resource Center for Ally Development Training.
Faculty and staff: 1 to 4 p.m., Friday, Oct. 26, Library and Learning Center, room 307
Students: 6 to 9 p.m., Thursday, Nov. 15, Library and Learning Center, room 302
Accessibility
If you need disability related accommodations, including parking, to make this event accessible, please contact the Center for Accessibility Resources,
651-793-1549
or
accessibility.resources@metrostate.edu
.