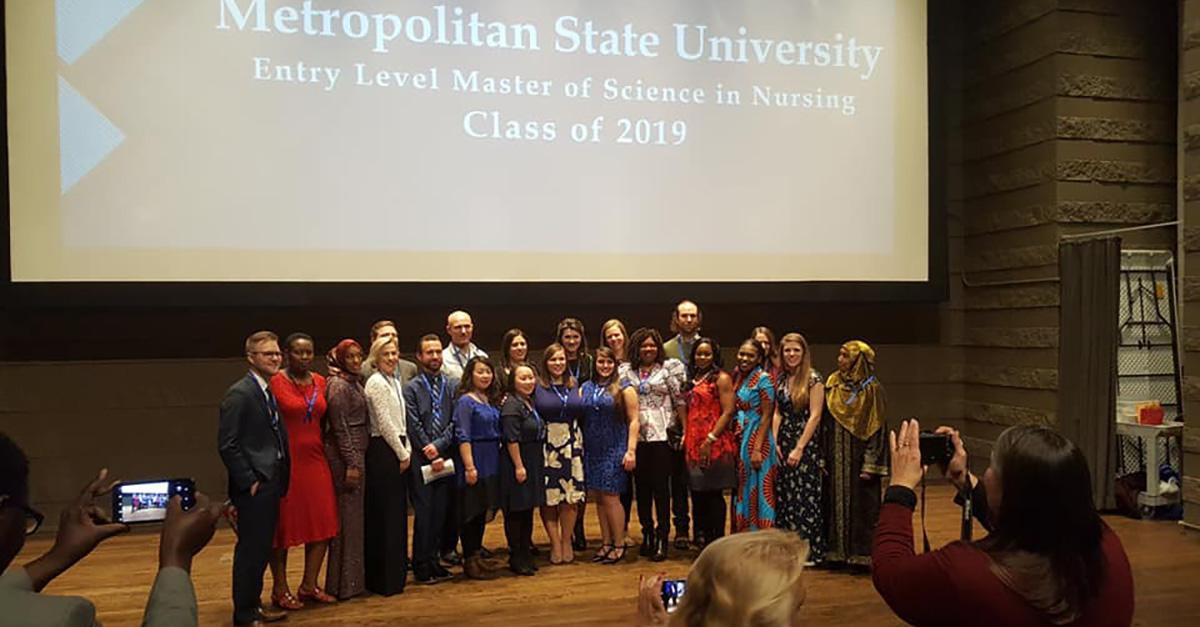 The pinning ceremony for the graduating cohort of the Minnesota Alliance for Nursing Education Bachelor of Science in Nursing is a symbolic welcoming of newly graduating nurses into the profession.
This ceremony recognizes the hard work and sacrifice that each student has put into the nursing program in their journey to becoming a registered nurse. Faculty, staff, and students families present their pins to them; students recite the nursing pledge and give speeches. 
For more information, contact Deb Matthias-Anderson, faculty liaison to the Nursing Student Organization, at deborah.matthiasanderson@metrostate.edu, or Peyton Pollard, student president of the Nursing Student Organization, at peyton.pollard@my.metrostate.edu.
Accessibility
Contact the Center for Accessibility Resources by
email
, or by phone at
651-793-1549
, if you need disability-related accessibility accommodations, including parking.