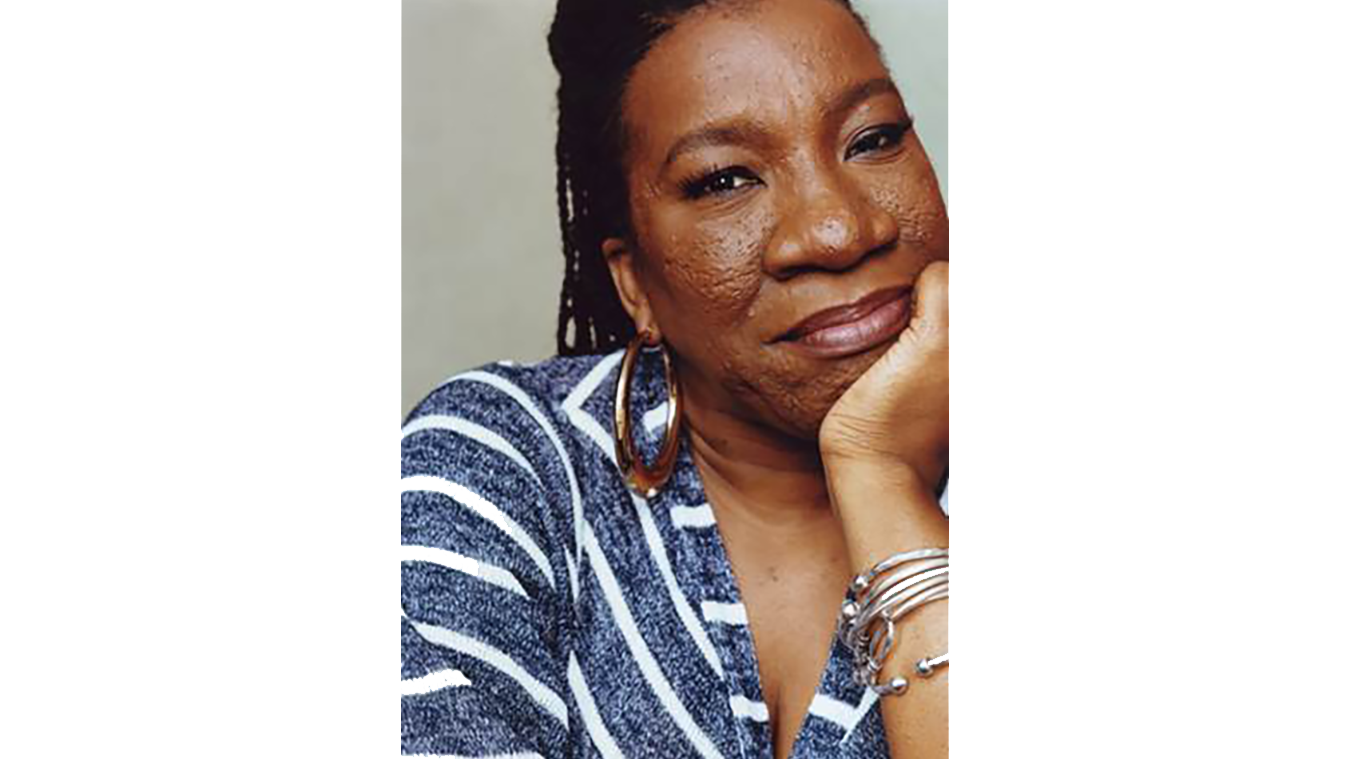 Tarana J. Burke asserts that 'me too.' is more than just a moment in time. As the founder of this vital and growing movement, and as someone who has been organizing within issues facing Black women and girls for more than three decades, Burke has a commitment and vision that is bigger than any hashtag or viral moment. 
A proud native of the Bronx, New York, Burke's passion for community organizing began in the late 1980s. As a young girl, she joined a youth development organization called 21st century. She launched initiatives around issues including racial discrimination, housing inequality and economic justice. That work, coupled with a desire to deepen her academic education and community organizing skills, eventually led her to Alabama State University, a historically Black institution.
Burke's organizing and advocacy work continued throughout college. Upon moving to Selma, Alabama, her career took an intentional turn toward supporting survivors of sexual violence. She encountered a Black girl who shared her story of sexual violence and abuse. Soon, she found herself meeting dozens more. As a survivor herself, these were the stories with which she identified personally. Burke faced the realization that too many girls were suffering and surviving abuse without access to resources, safe spaces and support.
Burke's theory of "empowerment through empathy" is changing the way the world thinks and talks about sexual violence, consent and body autonomy. Burke has used her platform to share her long-standing belief that healing is not a destination, but a journey. This philosophy has inspired millions of survivors who previously had to live in isolation to deal with the pain, shame and trauma of their experience.
To request accommodations, contact the Center for Accessibility Resources at 651-793-1549. The event will not be recorded for redistribution. Participants are encouraged to attend the livestream event, which will also be shown from the Student Life and Leadership Development Facebook page.
Event sponsors: Metropolitan State University CHC (Trauma & Healing), Dean of Students, Diversity and Inclusion, Student Life & Leadership Development, Multicultural, American Indian and Retention Services, Minneapolis College Equity and Inclusion and Century College.
Accessibility
Contact the Center for Accessibility Resources by
email
, or by phone at
651-793-1549
, if you need disability-related accessibility accommodations, including parking.