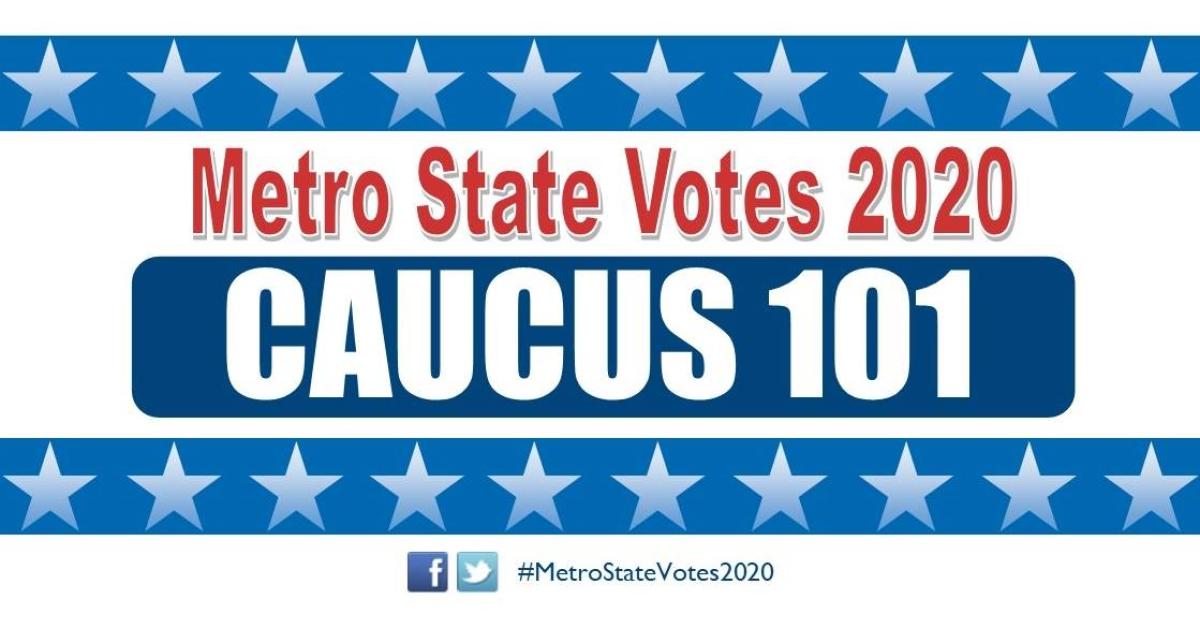 Community members are invited to attend the Metro State Votes 2020: Caucus 101 event. Attendees will get the chance to learn more about a variety of topics regarding caucuses and voting. Topics to be discussed will include:
what to expect when you attend a caucus
the difference between a caucus and a primary election
how to stay involved by becoming a delegate
how to write a resolution and get it passed
Caucuses are neighborhood meetings organized by Minnesota's political parties to begin the process of choosing delegates to party conventions. Caucuses allow ordinary people to influence the priorities of their chosen political party—people who attend caucuses can affect the issues their party will stand for by offering resolutions. They are held in multiple locations and participation by all voters is encouraged. The percent of delegates each presidential candidate will receive will be determined by popular vote in the Presidential primary.
Metro State Votes 2020: Caucus 101 is free and open to the public. Light refreshments will be provided. For more information, email Matt Filner, professor of political science and chair of the Social Science Department.
Accessibility
Contact the Center for Accessibility Resources by
email
, or by phone at
651-793-1549
, if you need disability-related accessibility accommodations, including parking.