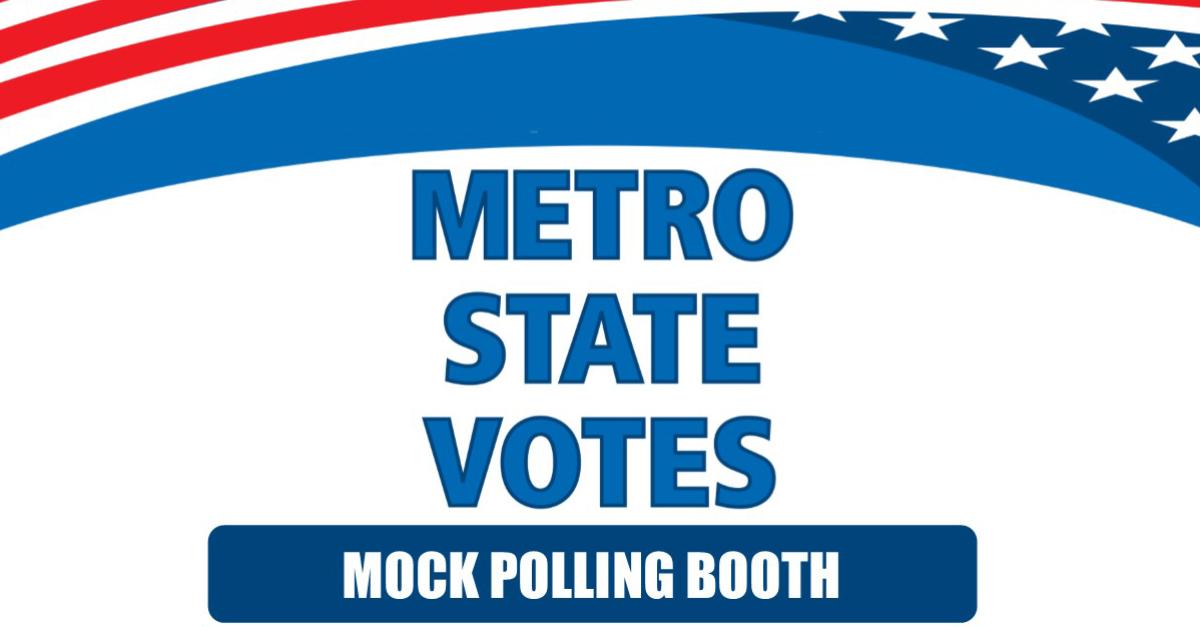 Vote on campus food service options, and get answers to all your voting-related questions, at the Metropolitan State University Mock Polling Booth.

• Vote on your choices for on-campus food options
• Confirm your polling station and registration status
• Check out a sample ranked-choice ballot
• Learn about in-person registration

From 11 a.m. to 6 p.m. at the Library and Learning Center, 645 E. Seventh Street, St. Paul. Free and open to the public. Light refreshments will be provided. Get out and vote on Election Day, Nov. 6.

Cosponsored by the Metropolitan State Univ. Institute for Community Engagement and Scholarship, Student Life and Leadership Development at Metropolitan State, Student Senate of Metropolitan State University, Metro State TRIO SSS - Minnesota, Students United, Saint Paul Public Library, Metropolitan State University Library and Learning Center, Office of Equity, Inclusion and Affirmative Action, and #MetroStateVotes2018.  With support from LeadMn, Campus Election Engagement Project, and American Democracy Project. For more information, questions, or comments, email community.engagement@metrostate.edu.
Accessibility
If you need disability related accommodations, including parking, to make this event accessible, please contact the Center for Accessibility Resources,
651-793-1549
or
accessibility.resources@metrostate.edu
.