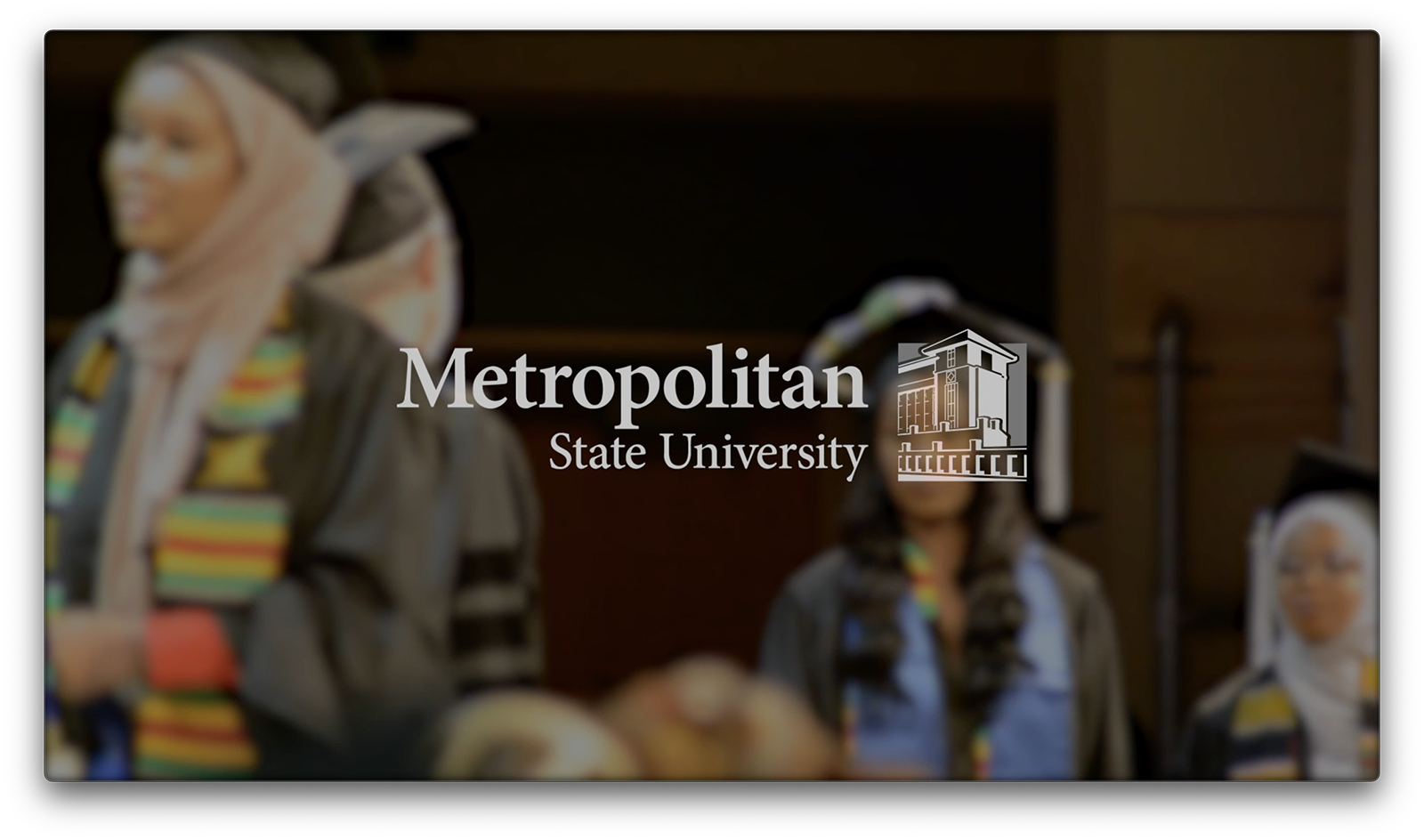 The ceremony will be virtual and video streamed on the university website at www.metrostate.edu.
Approximately 1,018 students are receiving bachelor's master's, and doctoral degrees students this spring, as Metropolitan State observes its 108th commencement exercise.
The spring exercise will confer 901 bachelor degrees, 101 master degrees and 16 doctoral degrees, bringing the total number of Metropolitan State graduates since 1971 to 51,099.
The morning program will begin at 10 a.m., and recognizes the College of Management, College of Liberal Arts, College of Sciences and School of Urban Education. The afternoon program begins at 1 p.m. and recognizes the College of Community Studies and Public Affairs, College of Individualized Studies, and College of Nursing and Health Sciences.
Join us to celebrate the tremendous achievements of our upcoming graduates who've worked so hard to reach this significant milestone moment – graduation.
The student speaker for the morning exercise will be Carly Sturm, President's Outstanding Student award recipient for the College of Management. Addressing the afternoon program is Tytian Reid, President's Outstanding Graduate Student award recipient for the College of Community Studies and Public Affairs. Metropolitan State University Student Association Board Member Kasey Fox will address both ceremonies.
Other commencement participants include:
Virginia "Ginny" Arthur, J.D., Metropolitan State University president
Dr. Amy Gort, provost and executive vice president for Academic and Student Affairs
Jay Cowles, chair, Minnesota State Board of Trustees
Chancellor Devinder Malhotra
Dr. Matthew Filner, president of the Inter-Faculty Organization 
Accessibility
Contact the Center for Accessibility Resources by
email
, or by phone at
651-793-1549
, if you need disability-related accessibility accommodations, including parking.