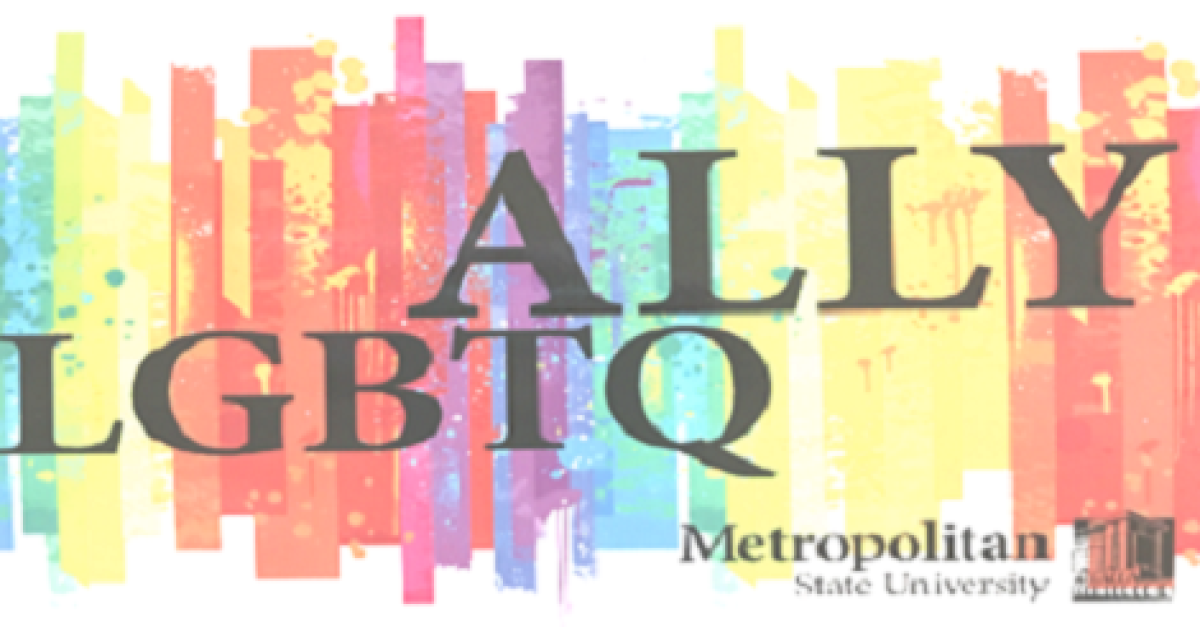 What does it mean to be an ally? This workshop introduces participants to the concept of being an ally and what it means to work toward access, inclusion and support for LGBTQIA students, staff, faculty and community members. This event counts toward the Ally Development Certificate Program.
The LGBTQ+ Ally training certificate program:
Offers participants a theoretical framework for understanding the multitude of genders and sexualities
Helps participants develop necessary skills to become better allies to the LGBTQ community
Invites participants to become part of an identifiable and university-wide network of allies in training.
In order to receive an Ally Training Certificate and sticker, you must complete the following:
Required Workshops
Gender and Sexualities 101
Moving from Actor to Ally
Plus one or more of the following
LGBTQ in the classroom
Being a Trans ally
Supporting Queer and Trans People of Color (QTPOC)
After completing the two required workshops and your additional workshop of choice, request your certificate and sticker by emailing the Women's and LGBTQ+ Resource Center with the subject line "Ally Training Certificate." If you would like to receive your certificate and sticker at your final workshop, please give at least 24 hours notice.
Register for any of the trainings on the Women's and LGBTQ Resource Center OrgSync page or on the Ally Training Eventbrite page. For more information, email the Women's and LGBTQ Resource Center.
Accessibility
If you need disability related accommodations, including parking, to make this event accessible, please contact the Center for Accessibility Resources,
651-793-1549
or
accessibility.resources@metrostate.edu
.