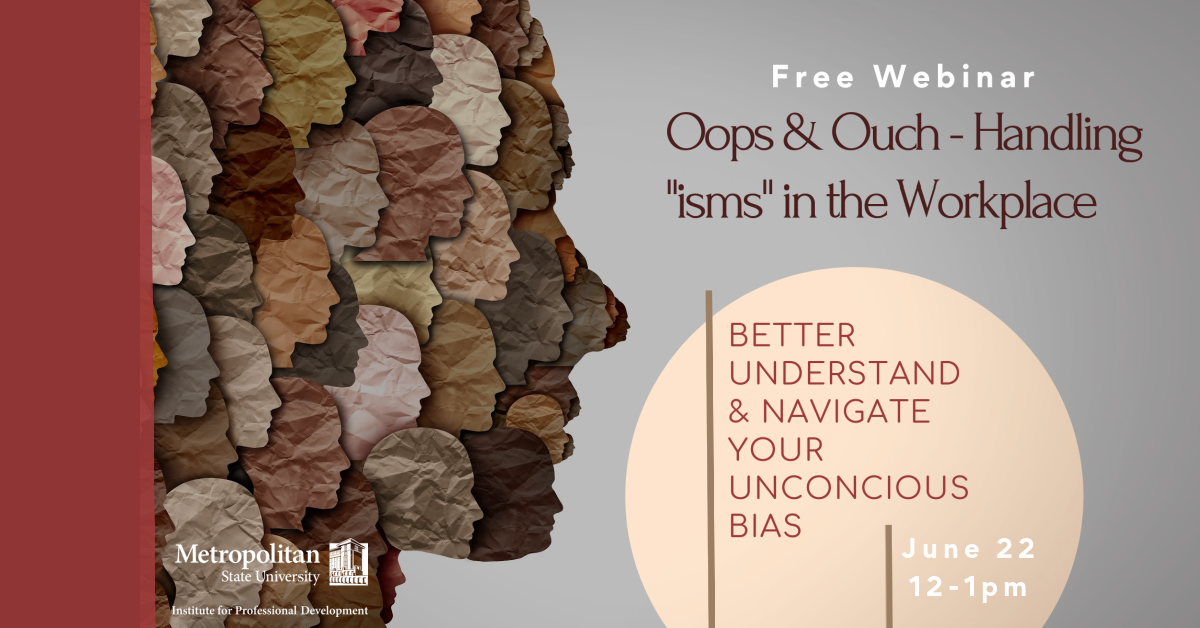 The past year has raised our collective awareness of racism, sexism and ageism. While we may understand that we need to change some of our behaviors to align with our beliefs, we are not sure what those steps are or where to begin.

This one-hour free webinar will get you started on how to be inclusive in your workplace:
Learn what to say (and not to say) when you hear comments that are based in racism, sexism, and ageism
Be a learner, not a judger
Ask the right questions to be inclusive
Understand and navigate your unconscious bias

In two minutes, instructor Malissa Adams will teach you how to use the phrases "oops" and "ouch" to navigate your unintended "ism" comments, but since she gets an hour, she will also discuss micro-aggressions and unconscious bias too. Adams is an expert in the areas of Diversity, Equity, Inclusion and Belonging; Organizational Behavior; Human Design; and Systems Change. Adams currently serves as the executive director of the Diversity Institute. She is driven by passion and commitment to giving a voice to the under-served. Adams brings a proven track record of success as an organizational strategist with over 15 years of experience in equity and inclusion. She thrives on co-designing innovative approaches for solving social equity and access issues. Adams completed her B.A. in Business Management from Rasmussen College and her M.B.A. in Nonprofit and Public Administration at Metropolitan State University.
For more information contact Kristi Dundore Zakariasen, Minnesota State IT Center of Excellence, kristin.zakariasen@metrostate.edu.
Accessibility
Contact the Center for Accessibility Resources by
email
, or by phone at
651-793-1549
, if you need disability-related accessibility accommodations, including parking.