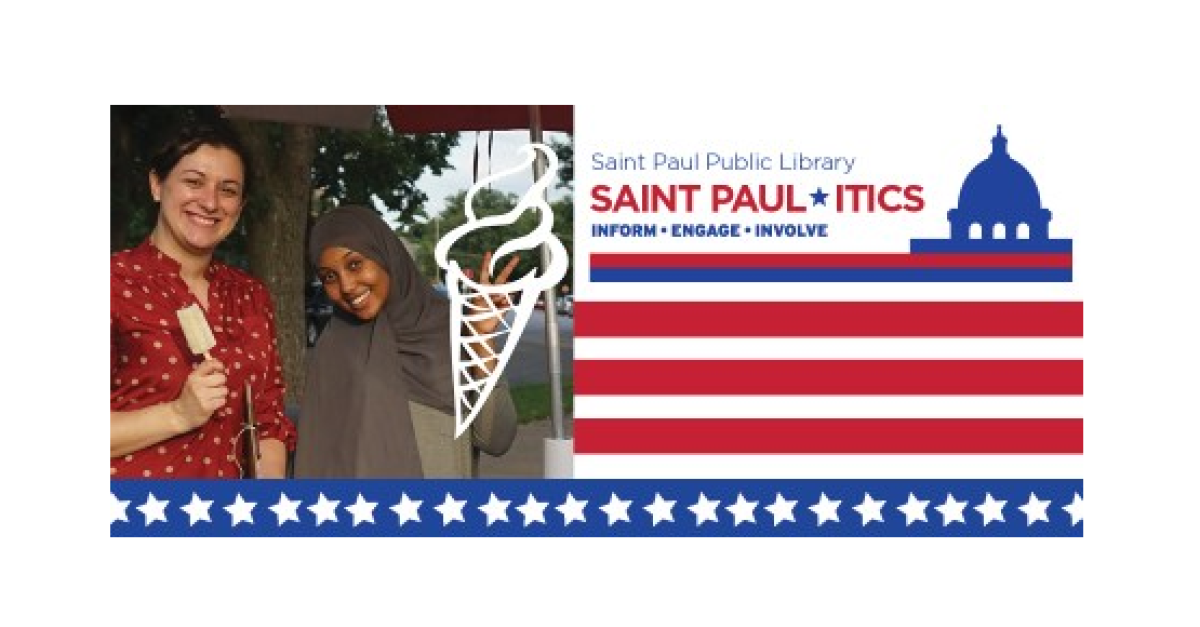 The Saint Paul Public Library Dayton's Bluff Branch and the League of Women Voters of St. Paul are hosting the Saint Paul-itics ice cream social and voter registration event. In addition to frozen treats, the event will include a mock election with a real ballot counter, all-age activities and live jazz music performed by Tres Mundos.
Tres Mundos features pianist and vocalist Viviana Pintado from Cuba, percussionist Eliezer Freites-Santos from Brazil, and saxophonist and flutist Douglas Little from the United States. Their music blends salsa, samba and jazz to create a sound that is both entirely authentic and original.
This event is an opportunity for Metropolitan State University students, faculty, staff and area residents to meet local elected officials, participate in mock voting and register to vote. The event celebrates the Dayton's Bluff community, and raises civic engagement and awareness of the upcoming 2018 midterm elections.
Volunteers are needed to help register voters at the event. Those interested should email info@lwvsp.org or email Sig Johnson.
Celebrate the Dayton's Bluff community and get to know our neighbors. Meet elected officials. Register to vote. #MetroStateVotes2018