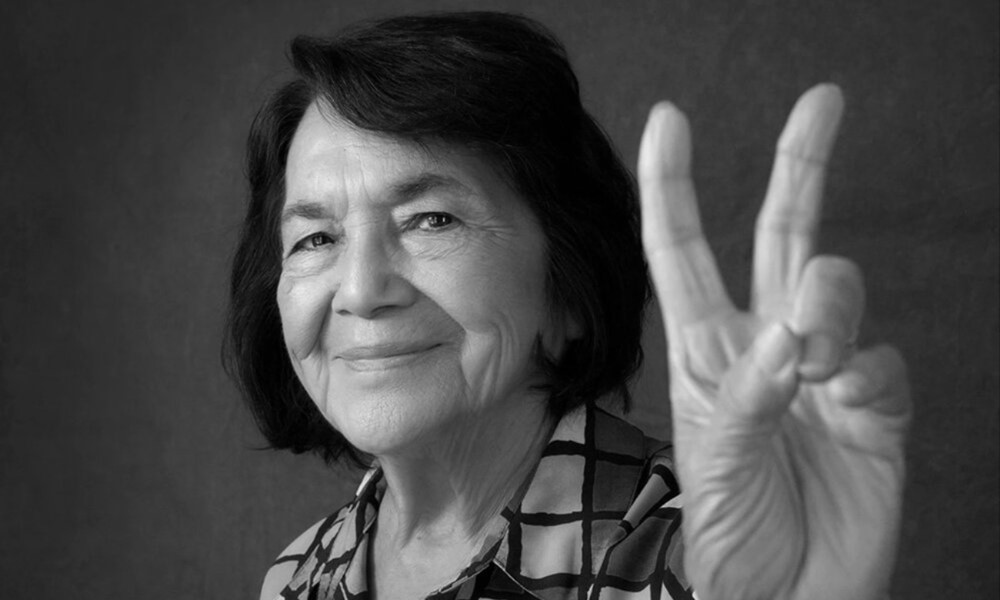 Join us in celebrating Hispanic Heritage Month. For more information, please contact Karina Moreno, Student Success Coordinator for Latinx and Undocumented Students at karina.moreno@metrostate.edu .
Lecture and discussion with Dolores Huerta, a civil rights activist and community organizer. She has worked for labor rights and social justice for over 50 years. In 1962, she and Cesar Chavez founded the United Farm Workers union, serving as vice president and playing a critical role in many of the union's accomplishments for four decades.
In 2002, she received the Puffin/Nation $100,000 prize for Creative Citizenship which she used to establish the Dolores Huerta Foundation (DHF). DHF is connecting groundbreaking community-based organizing to state and national movements to register and educate voters; advocate for education reform; bring about infrastructure improvements in low-income communities; advocate for greater equality for the LGBT community; and create strong leadership development. She has received numerous awards: among them The Eleanor Roosevelt Humans Rights Award from President Clinton in 1998. In 2012 President Obama bestowed Huerta with the Presidential Medal of Freedom, the highest civilian honor in the United States.
Sponsored by Metropolitan State University, in collaboration with Normandale Community College, Inver Hills Community College and South Central College.
Accessibility
Contact the Center for Accessibility Resources by
email
, or by phone at
651-793-1549
, if you need disability-related accessibility accommodations, including parking.