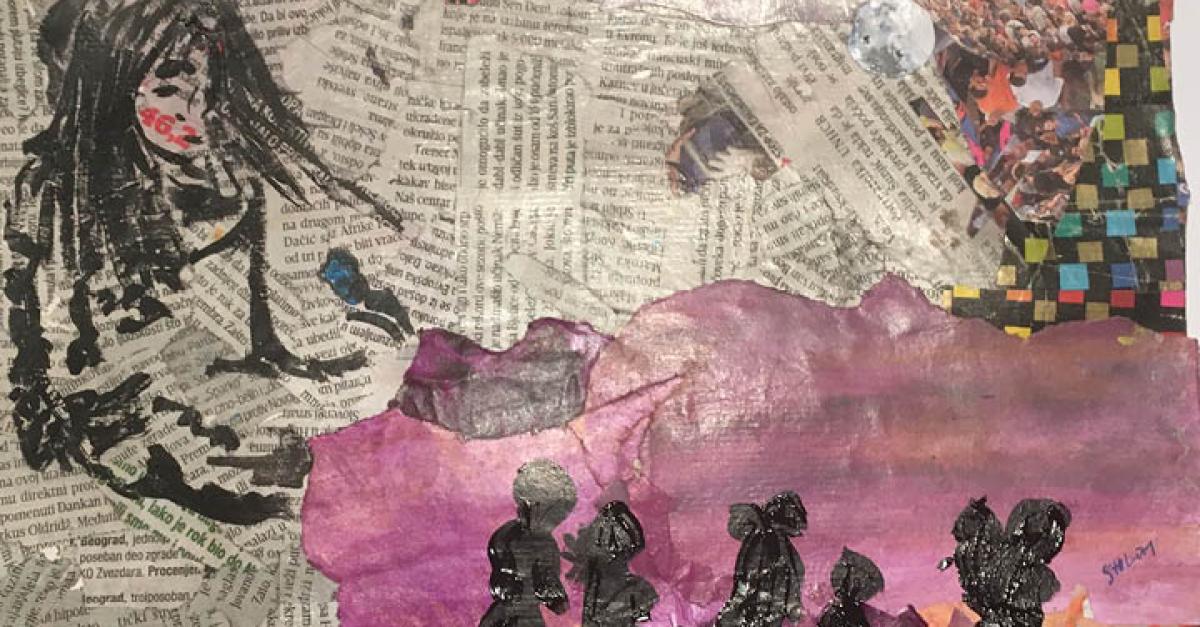 A solo exhibition by Saint Paul humanitarian worker and Metropolitan State University alumna Shiloh Clamons features artwork born of her 24 years of experience working with displaced individuals and families. More specifically, her refugee collection explores the stories of the refugees that Clamons worked with in northern France, Belgium, Greece and Italy during the winter of 2017-2018 through small-scale artworks made of pen and paper, acrylic paints, and collage.
"I find joy through serving and fostering children, disabled persons, and refugees through art therapy by creating images with, and of, those who have known or are experiencing trauma,"Clamons said, regarding this collection.
"Because I believe we are numbed to the plight of those forced into flight from, through, and into danger, I hope to reawaken compassion by expressing heartfelt messages through my art."
Walking, Walking, Walking opens Monday, July 15 and runs through Sunday, Sept. 1. For more information about the exhibit, contact Student Life and Leadership Development by e-mail or by phone at 651- 793-1550.
Accessibility
Contact the Center for Accessibility Resources by
email
, or by phone at
651-793-1549
, if you need disability-related accessibility accommodations, including parking.