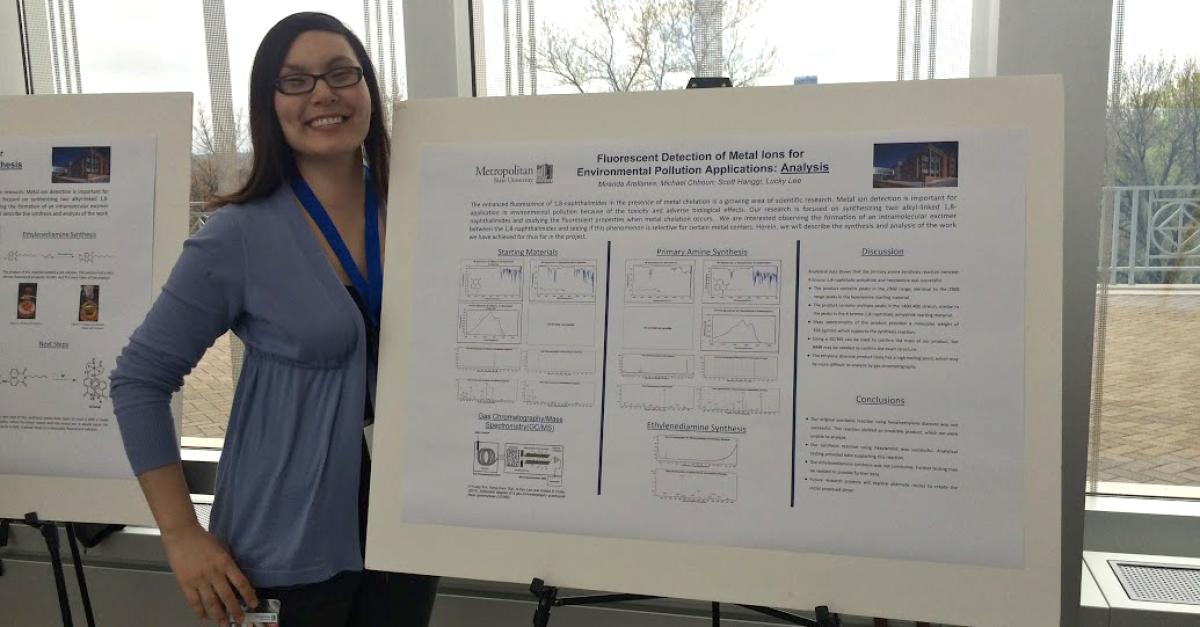 View the displays and presentations the highlighting the innovative research, writing, creating and designing by Metropolitan State students. The Student Poster Conference shares their creative work with the community in and around Metropolitan State.
Presentations include research, analytical papers, slideshows and poster projects. The presentation event will be 6 to 8 p.m., Nov. 28 in New Main, Great Hall, Saint Paul Campus. The event is free to attend and open to students, staff, faculty, family and community members.
This event is sponsored by the Office of the President and Office of the Provost. Please email the conference organizers, Dr. Alex Layne, Dr. Kerry Kleyman, or Dr. Mark Stasson, with questions: alex.layne@metrostate.edu; kerry.kleyman@metrostate.edu; mark.stasson@metrostate.edu.