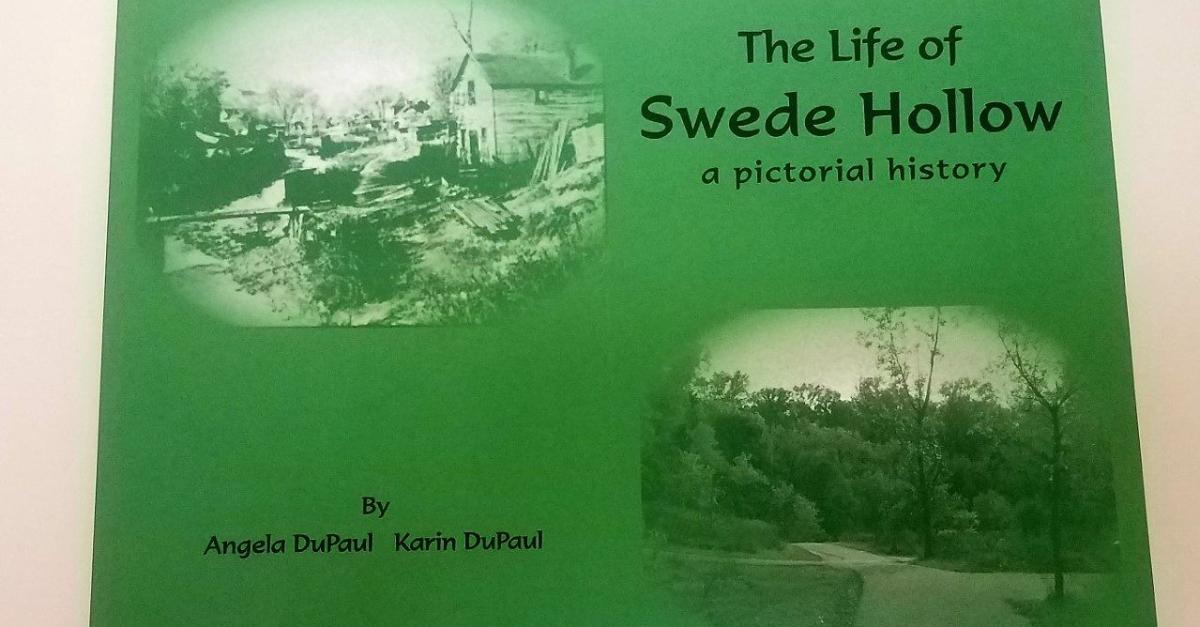 This book, The Life of Swede Hollow, is the result of a labor of love. Mother and daughter, Karin and Angela DuPaul will explain how they fell in love with Swede Hollow. They dedicated years of their work to the transformation, renewal and restoration of this urban park. And now, with help from Marilyn McGriff, they have produced a book about their beloved sanctuary. Come hear these great stories—and share some stories of your own. Copies of the book will be available for purchase.

The Life of Swede Hollow is the story of a special valley in Saint Paul, Minnesota, from the beginning of its era as a neighborhood for European immigrants in the 1860s to the present day natural haven it has become. The book includes numerous photos of Swede Hollow itself and the people who called it home, as well as the surrounding areas that played a vital part in helping those new to Saint Paul establish a life here. A selection of articles and reminiscences about Swede Hollow are included. The readers will also learn about the advocates who fought to establish the beautiful valley as a city park and prevent it from being destroyed either by design or by neglect.
For more information, check out this event on the Dayton's Bluff event calendar. This event is co-sponsored by Metropolitan State University. Book description courtesy of Eastside Freedom Library. Used with permission.
Accessibility
Contact the Center for Accessibility Resources by
email
, or by phone at
651-793-1549
, if you need disability-related accessibility accommodations, including parking.