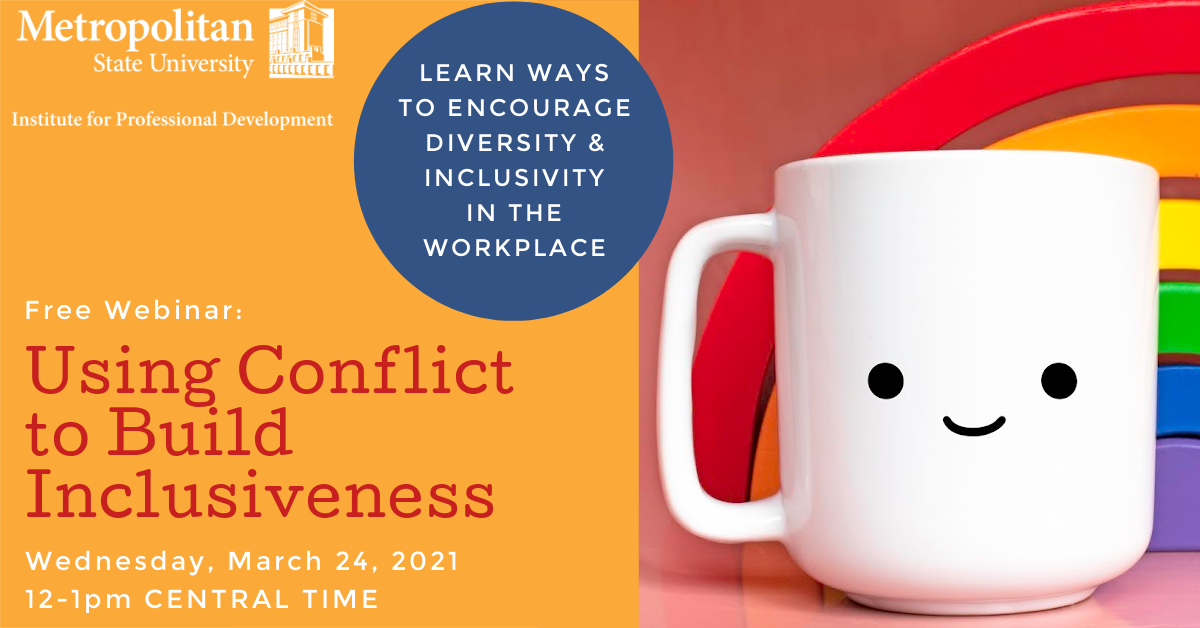 Does an ideal workplace equal to a conflict-free workplace? If everyone all thinks the same, your workplace possibly lacks diversity.
The goal is to be both diverse and inclusive, not to just avoid conflict. During this short webinar, our instructor will get you started on the journey to incorporate conflict in your workplace to learn how building an inclusive work team can lead to better innovation and problem solving.
This webinar will teach you:
The challenges of competing perspectives
How to move from "positions" to "interests"
Actionable tips for promoting inclusiveness
Jeanette Grace, instructor at Metropolitan State University, is an expert on communication, customer service, employee engagement, conflict resolution, and teambuilding.

Hosted by Metropolitan State University's Institute for Professional Development; 612-659-7230, institute@metrostate.edu, https://metrostateipd.org/.
Accessibility
Contact the Center for Accessibility Resources by
email
, or by phone at
651-793-1549
, if you need disability-related accessibility accommodations, including parking.