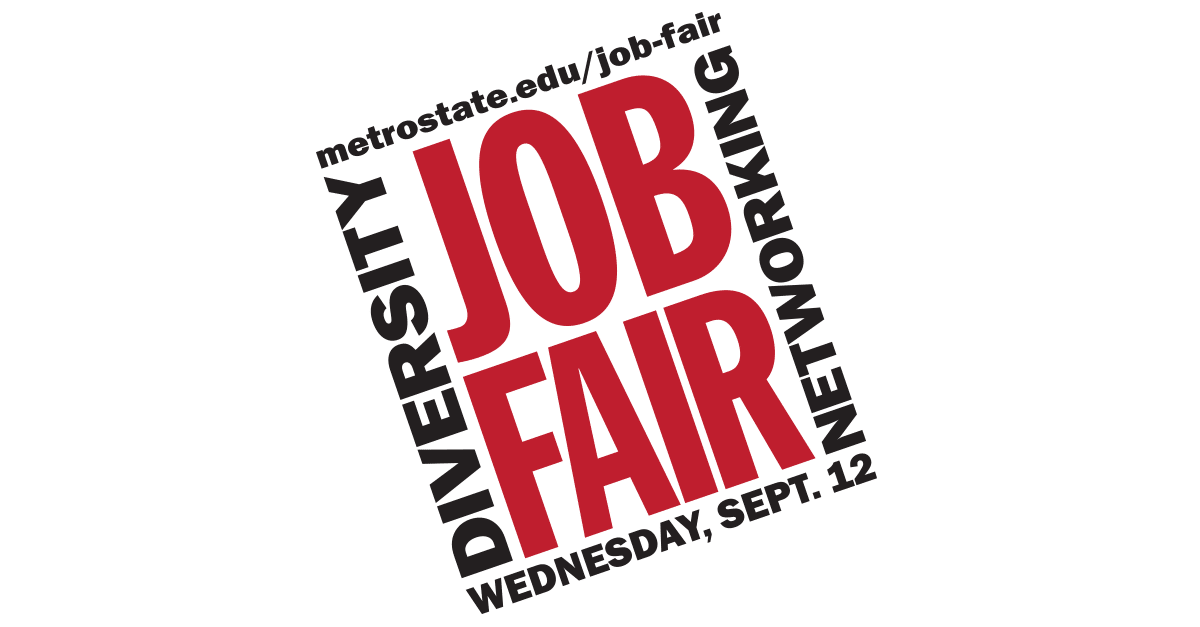 Decide which companies and organizations to meet  | Learn about those companies' businesses | Get your resume ready and bring copies | Dress like a professional | Network with everyone at the Fair | Prepare to steer the conversation | Ask for business cards and right to further contact | Follow-up with a note of thanks
Date: Wednesday, Sept. 12, 2018 | Time: 2 - 5 p.m.
Refreshments will be provided.
FREE: professional photo for your LinkedIn profile
Visit: www.metrostate.edu/career; call: 651-793-1528; email: career.center@metrostate.edu.
Hear William Baldus, Career Center director, speak about job hunting, networking and interviewing: https://youtu.be/OXwdK8P9vw8
Accessibility
If you need disability related accommodations, including parking, to make this event accessible, please contact the Center for Accessibility Resources,
651-793-1549
or
accessibility.resources@metrostate.edu
.