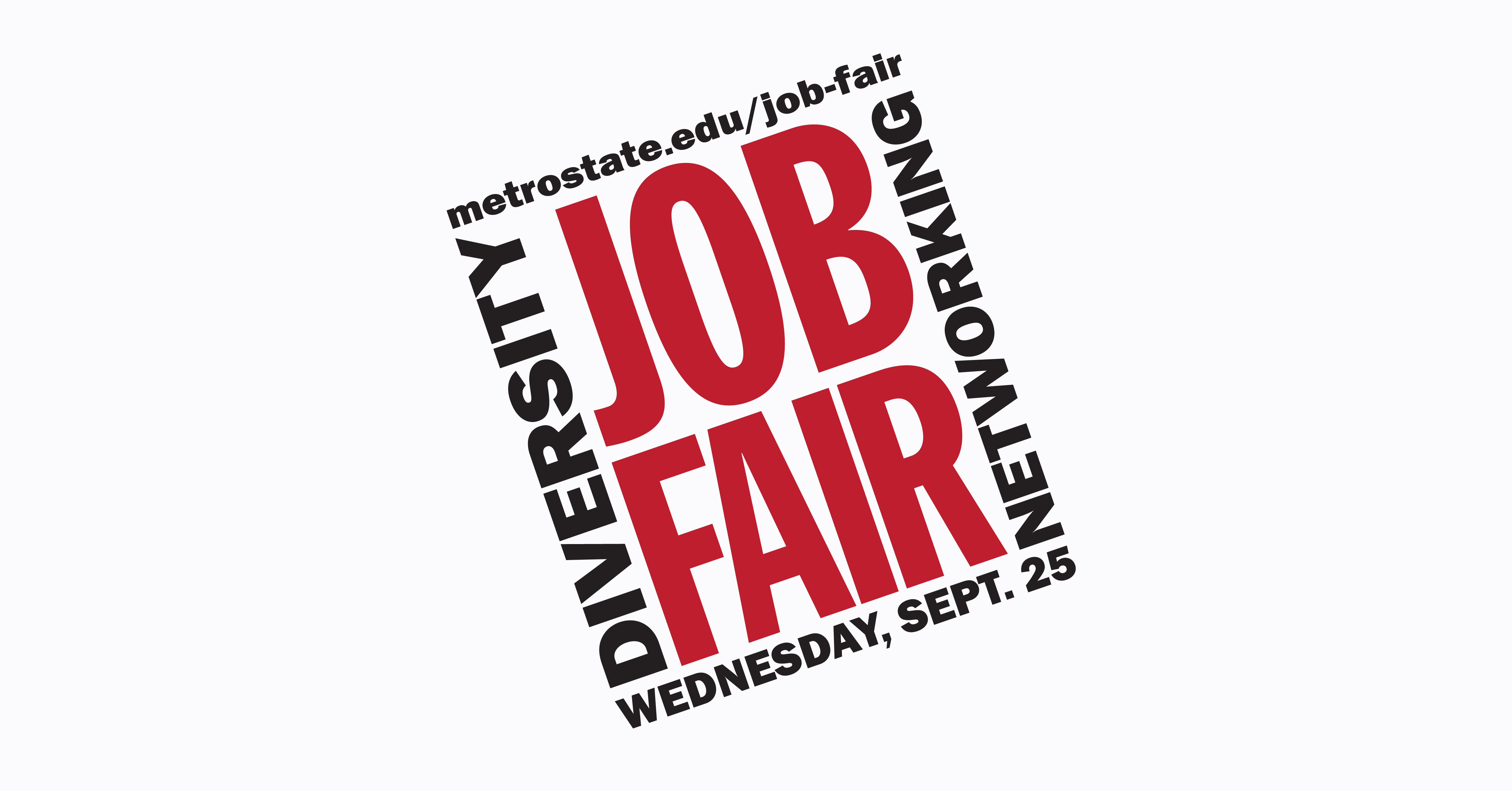 Metropolitan State University students and alumni are encouraged to attend the 2019 Diversity Networking and Job Fair. Those who attend will get the chance to learn about a variety of companies and organizations, as well as meet recruiters and network with others at the fair. Attendees will also have the chance to receive a professional photo for their LinkedIn profile. Refreshments will be provided.
This is the Career Center's biggest on-campus event of the year, with over 50 companies and organizations in attendance. Job seekers are encouraged to bring copies of their resume and dress like a professional. Be sure to prepare to steer the conversation, ask for business cards and follow-up with a note of thanks.
To register, or to learn more about the 2019 Diversity Networking and Job Fair, check out the event on Handshake or contact James Poole. To learn more about Metropolitan State's Career Center, check out their website, call 651-793-1528 or send them an email. You can also hear Career Center Director Bill Baldus speak about preparing for the fair, networking and interviewing in this podcast.
Accessibility
Contact the Center for Accessibility Resources by
email
, or by phone at
651-793-1549
, if you need disability-related accessibility accommodations, including parking.