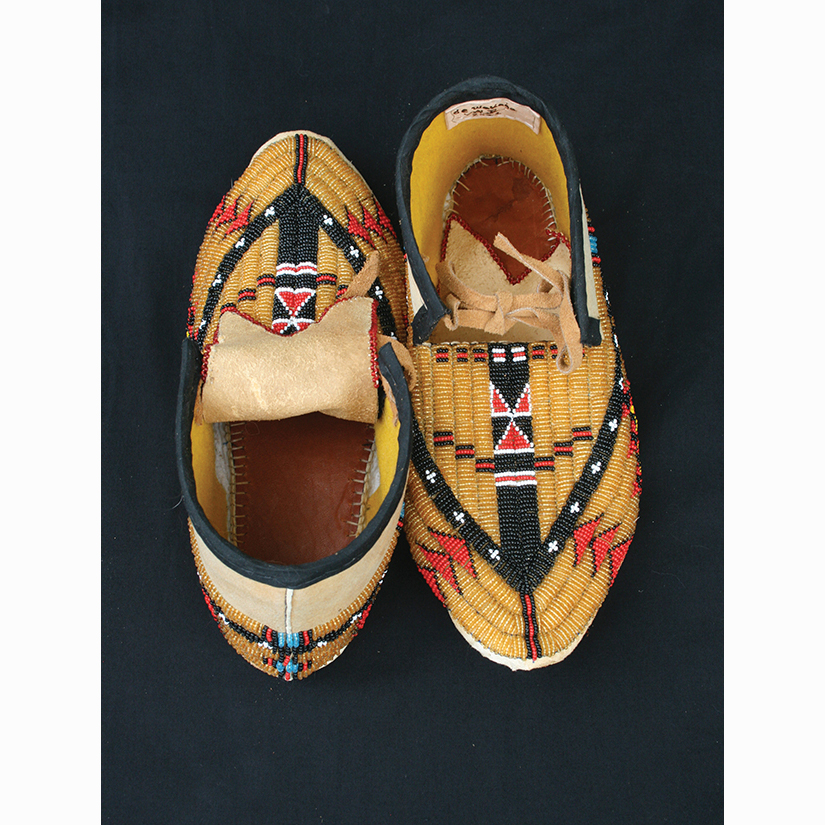 In observance of Indigenous Peoples month in October, three highly skilled and diverse Native artists will be featured in this group exhibit at Metro State University's Gordon Parks Gallery.
Predating the arrival of Europeans to North America, Indigenous peoples skillfully decorated garments and objects with natural media, like stones, shells, quills, and bones. It wasn't until the 15th century that glass seed beads were developed in Venice, Italy. From this port of world trading, seed beads spread far and wide. The Italians kept a monopoly on the coveted product for a few hundred years, until several Eastern European locals began to manufacture them. As early as 1800, French traders regularly brought the colorful and compact commodity to North America where they were dispersed among the Indigenous people. Now, most seed beads are fabricated in the Czech Republic, and they're imported to all corners of the world.
As gallery director, Erica Rasmussen has said, "I once heard someone say that beadwork is the pillar of Indigenous design. I thought this was an astute observation because most tribes across North America have incorporated seed beads into some aspect of their arts and crafts. Seed beads are now ubiquitous. Beadwork can be found on everything from daily wear adornment to ceremonial objects. Because the imagery, palette, and technique may vary from one nation to the next, beadwork often functions as a visual signifier which identifies individuals with particular Indigenous communities. Essentially, seed beads have become aesthetic expressions of culture and identity."
Featured artwork includes exquisitely crafted traditional garments by Walter Super LaBatte (member of the Sisseton Wahpeton Oyate), paintings and ceramics that reference time-honored Indigenous motifs by Sarah McRae (member of the Red Lake Nation) and whimsical wall art and wearables by Douglas Limón (member of the Oneida Nation).
The opening reception, 5–7:30 p.m., Thursday, September 15, also features a talk by the artists at 7 p.m. Gallery hours are 1–7 p.m., Monday to Thursday, September 19 to October 20. The gallery is located at the university's Saint Paul Campus on the third floor of the Library and Learning Center, 645 East Seventh Street.
For more information about the exhibit, contact Erica Rasmussen, gallery director, at 651.999.5942 or erica.rasmussen@metrostate.edu.