By August John Hoffman, master gardener
Part of the benefit of growing foods and coordinating community gardens as a master gardener is in seeing the positive impact of successful gardens and how they contribute to community development.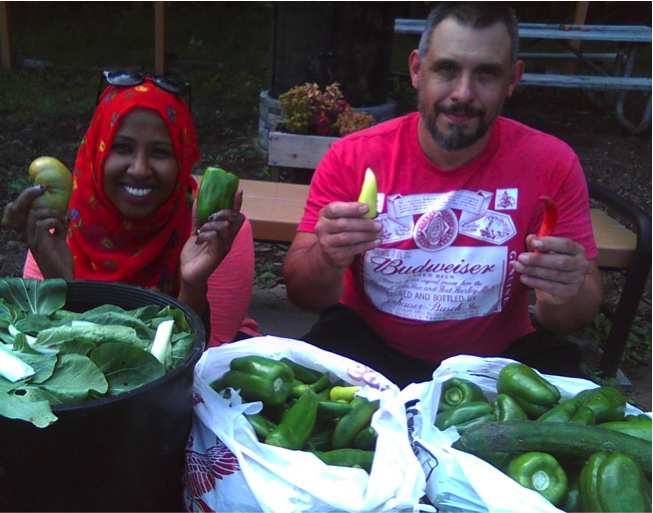 This year the Metropolitan State University and Inver Hills Community Garden donated over 1,037 pounds of fresh vegetables to over five different food banks in two different states. Every year it seems that one or two varieties of vegetables dominate the garden and this year our bell peppers really thrived – students and community members harvested over 170 pounds and the families enjoyed using the peppers in a variety of recipes.
The Metropolitan State University and Inver Hills Community College Garden is unique in that it is the only food cooperative within the Minnesota State University system designed and maintained by students and faculty that exclusively donates all foods to low-income families in the Twin Cities, River Falls and New Richmond areas. The garden produce is also supported with apples grown from a small orchard next to the community garden. Students from both Inver Hills Community College and Metropolitan State University work collaboratively in producing the foods as well as support each other in completing their course studies. Our goals for 2017 include expanding the apple tree orchard to over 100 fruit bearing trees that will also provide foods for low income families.