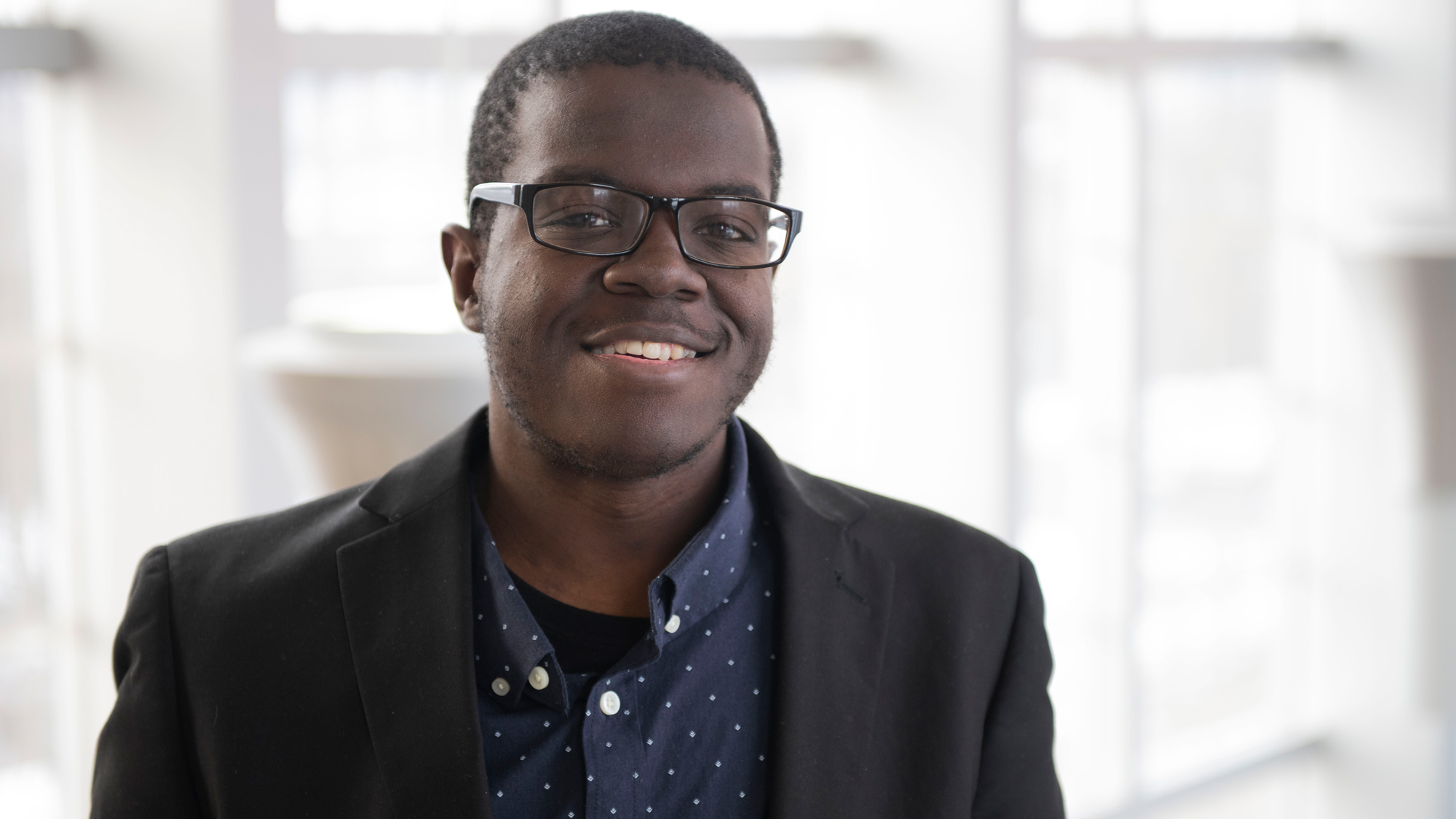 A Saint Paul resident has been named a fall 2019 Outstanding Student at Metropolitan State University. Andre Barnes, who graduated with a Bachelor of Science in social studies teaching, was chosen as an outstanding student in the university's School of Urban Education. He was one of 1,308 students receiving bachelor's, master's and doctorate degrees at Metropolitan State's 105th Commencement exercises on Dec. 14, 2019, at the Minneapolis Convention Center.
"For me, Metropolitan State University had one thing no other school could offer me," Barnes explained. "An Urban Education Program focused on diversifying the teaching profession to include more people of color. There should be more teachers representing our kids here in the Twin Cities."
Barnes earned an Associate of Arts degree from Century College in 2016 after graduating from Como Park Senior High School in 2011. He is currently working in a student-teacher position. Barnes made the spring 2017 dean's list at Metropolitan State and also received both the King Leadership Camp and Youth Service Award from the YMCA of the Greater Twin Cities.
Barnes is also very active in the music scene, playing the guitar, bass guitar and drums. Passionate for playing live music, he currently plays bass in the local band Flat 12, which is named after the room that famed drummer Keith Moon died in. Eventually, he may pursue a PhD.
"Andre is dependable, capable and disciplined about his development as an exceptional teacher of urban learners in his community," said Barnes' nominator Nadine Haley. "He understands that cooperative learning is essential to making a difference in the lives of urban learners. Andre demonstrates [a] commitment to teaching as well as to make a difference in the quality of education for his community."