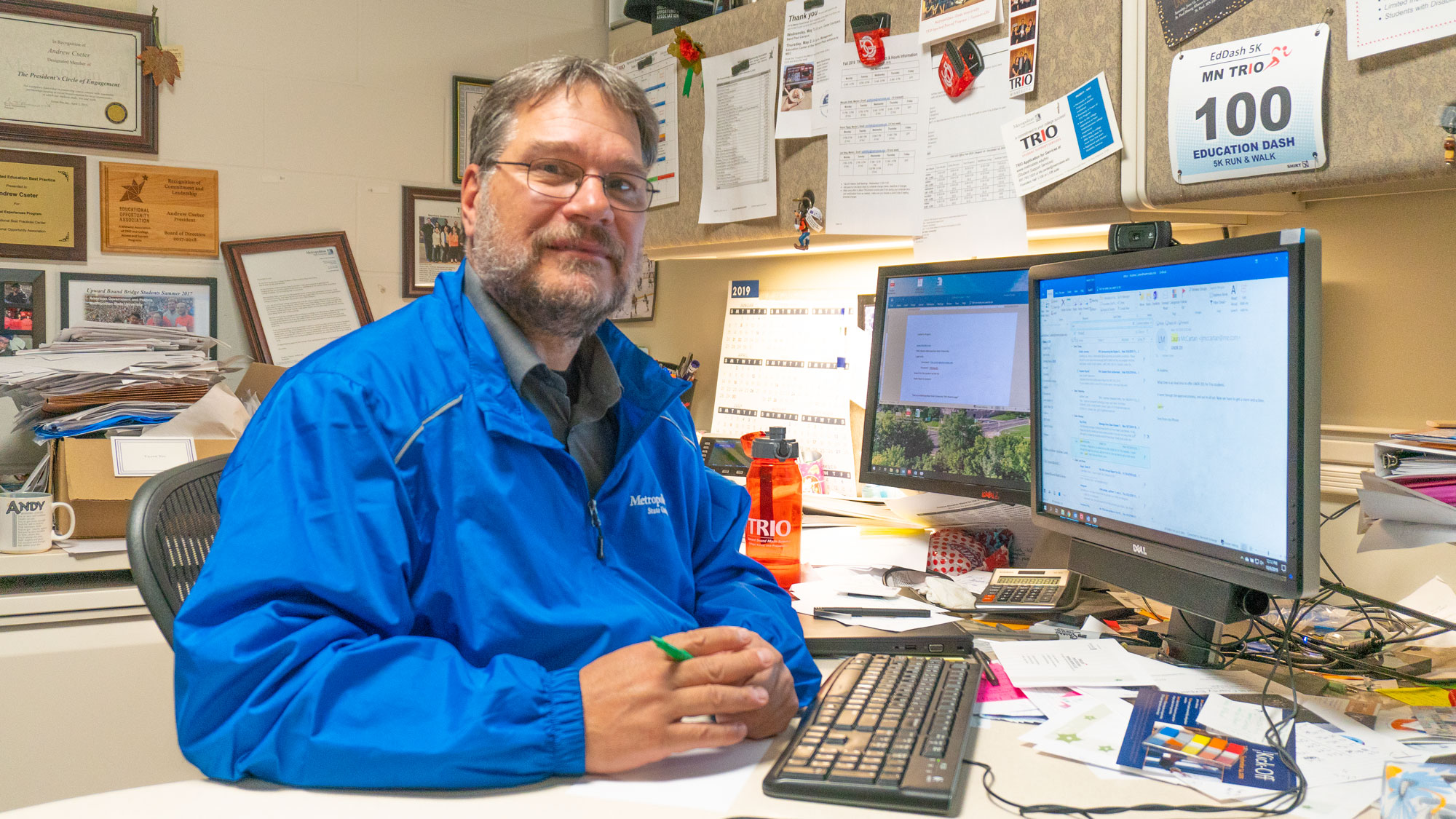 Andrew Cseter, director of TRIO programs at Metropolitan State University, was selected along with other educators from the United States for a European study tour to explore public policy addressing educational inequities based on race and ethnicity, migrant status, and income in post-secondary education.
The study includes how colleges, universities, and community-based organizations in Belgium, the Netherlands, and Germany are attempting to implement those policies. Cseter will also participate in the 2019 European Access Network conference at Artevelde University College in Ghent, Belgium.

The program is sponsored by the Council for Opportunity in Education, ECHO-The Centre for Diversity Policy, Arbeiterkind.de European Access Network and the Educational Opportunity Association. 

Cseter has been a staff member and community faculty at Metropolitan State since 2008 with focus on improving college access and college success for students traditionally underrepresented in higher education. Advocating and servicing students who are first in their families in college, students coming from limited income backgrounds and student with disabilities to enhance college access, persistence and graduation are Cseter's primary responsibility.

Cseter also serves on the board of the directors for the Council for Opportunity in Education (COE) a national organization whose vision is to ensure that every young person and adult has an equal opportunity to prepare for, attend, and graduate from college. Graduation from any category of post-secondary institution is achievable and not limited by economic status, family background, or disability. He also served as the past president of the ten-state regional Educational Opportunity Association.

Eighteen other educational leaders and advocated throughout the country will be joining Cseter on this global study Oct. 23 to Nov. 4. Some professional development funds are provided by the MN State University Association of Administrative and Service Faculty.