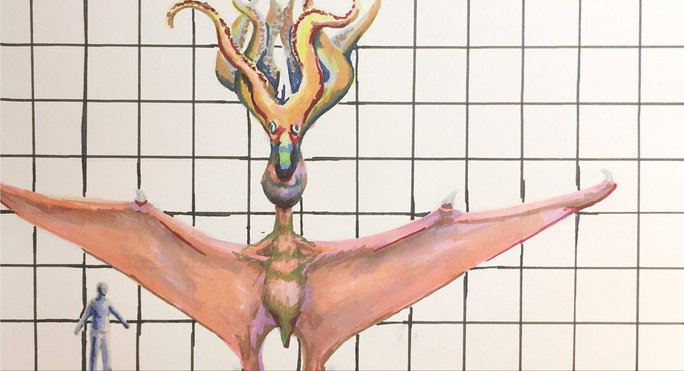 A new student exhibit, Morphology, is viewable in the brand new gallery located on the second floor of the Student Center. This grand opening exhibit is a collaboration between Professor Cindy Harley's BIO 322 Comparative Physiology students and Professor Amy Sands' ARTS 306 Intermediate Drawing students. The students researched two animals and morphed them into a new creature, capturing their creations in both art and writing.
There will be a Winter Fest gallery opening reception from 5 p.m.–7 p.m., Thursday, Feb. 7, on the second floor of the Student Center. Morphology will run through March 27. Due to weather, Winter Fest and the gallery opening reception are postponed until Thursday, April 4, 2019.
For more information, contact student.life@metrostate.edu.