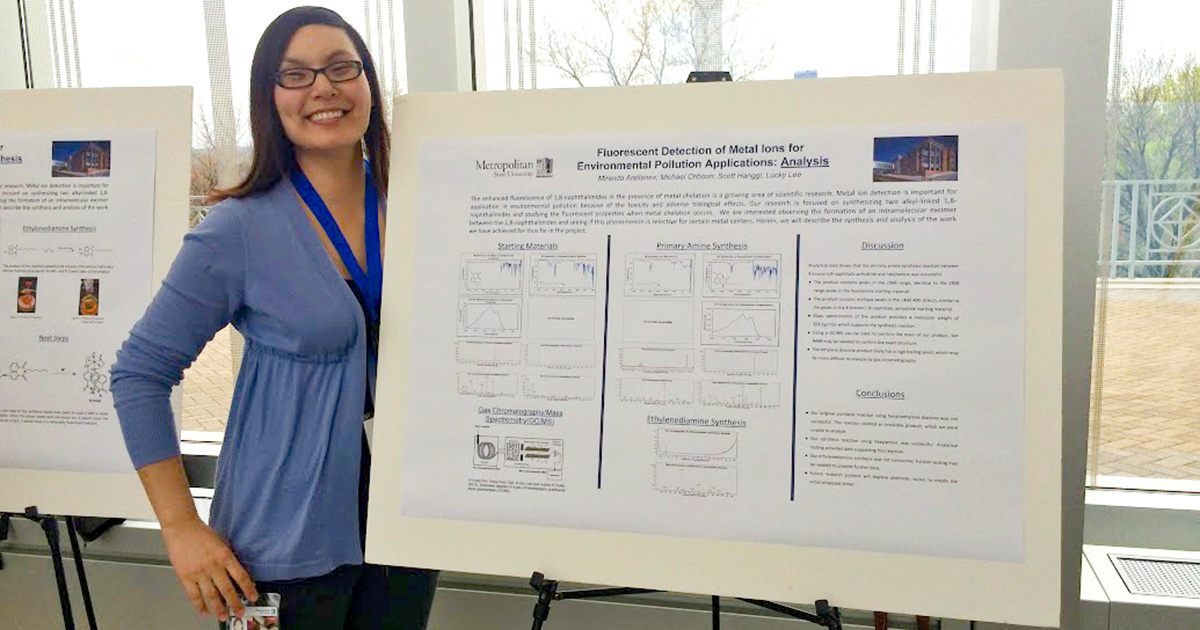 At the annual Student Research Conference students present their scholarship from in and outside the classroom, with examples in poetry, primary research projects, essays, secondary research, performative art, artistic projects, and posters. This is a chance to show friends, family and the community the work students do at the university. 
Presenting is open to all Metropolitan State students. Applications are due by Oct. 29, 2021. All applicants will need to submit a 150 word abstract of their project, along with filling out the form linked below.
https://forms.gle/2e5gFNiSRFHMEJMY7
The virtual event will be 6 p.m. Nov 30. Attendance is free and open to all students, staff, faculty, administration, community members and family members.
Contact alex.layne@metrostate.edu with questions.