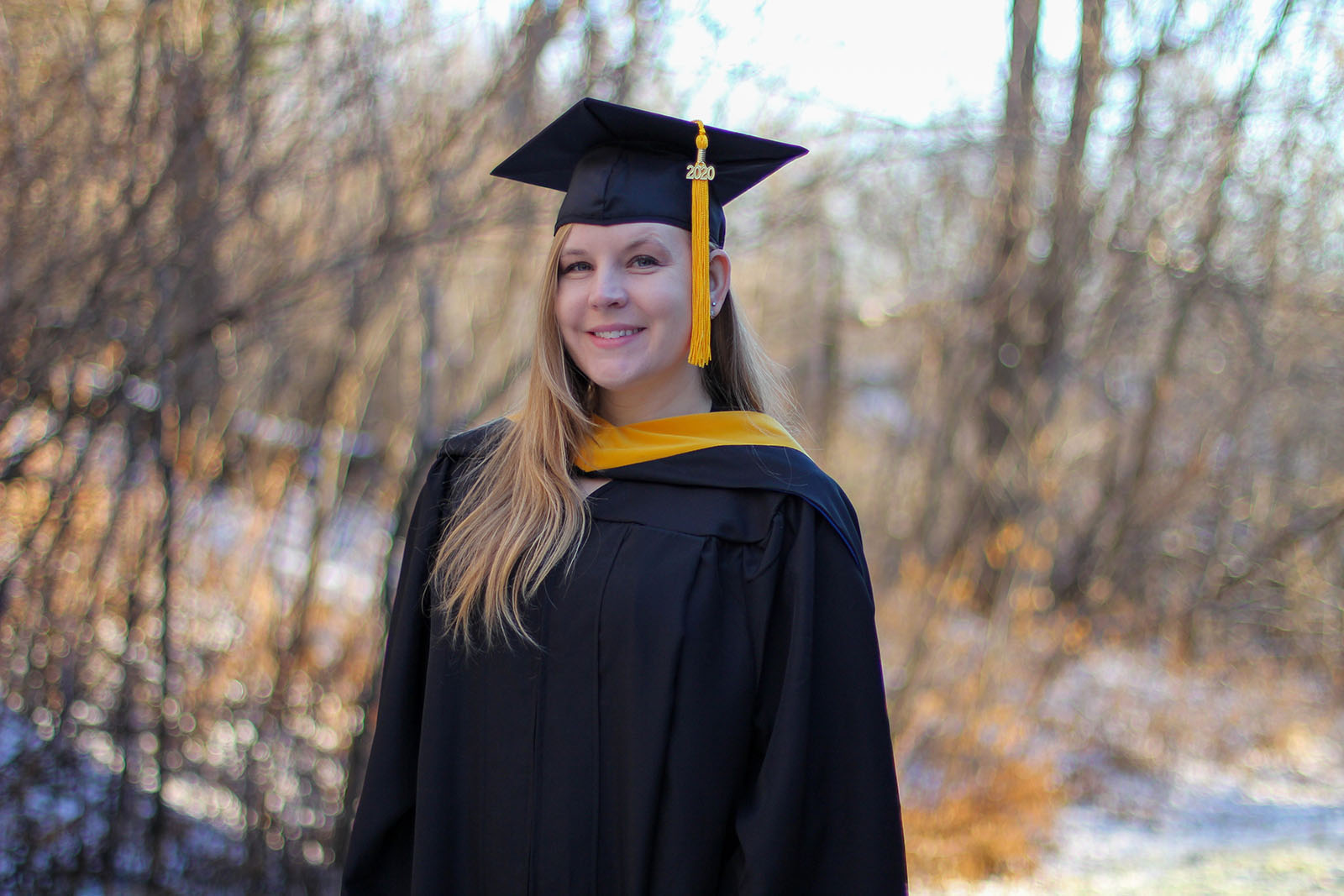 By Alexa Kraker
Metropolitan State University
A Burnsville resident has been selected a fall semester Outstanding Graduate Student at Metropolitan State University.
Christina Ricke is one of 11 Metropolitan State students who were recognized at the President's Outstanding Student Award Reception on Dec. 5, 2020. President's Outstanding Student Award recipients are nominated by their professors and advisers and selected based on their academic excellence, community service, academic innovation in the educational program and professional achievement.
Ricke graduates with a Master of Science in Technical Communication and was chosen Outstanding Graduate Student in the university's College of Liberal Arts. She is one of 1,258 students receiving bachelor's, master's and doctorate degrees at Metropolitan State's 107th commencement exercises, which will be celebrated with an online ceremony on Dec. 12, 2020.
Ricke enrolled at Metropolitan State University and transferred her credits from a previously earned A.A.S degree in visual communication from Brown College.
"I had recently been accepted to [University of North Dakota] in the communication program and was disappointed to learn that none of the credits from my A.A.S. degree would transfer. I was on the verge of saying 'forget it,'" Ricke said.  At a military reintegration event,  Ricke spoke with a Minnesota State representative and advisor who introduced her to Metropolitan State's College of Individualized Studies. The advisor guided Ricke through the credit transfer process through to the completion of her undergraduate degree.
"I always regretted not finishing my undergrad studies, so my main goal was to finish what I started," Ricke said. "About a week in, I shifted focus on more long-term goals of personal development and earning a master's in the MSTC program."
At first, time management and education concerned Ricke, but Metropolitan State's flexible course offerings helped her balance her personal family schedule. Ricke is a Senior Operations Optimization Lead for Blue Cross and Blue Shield of Minnesota. She plans to utilize her degree to pursue career opportunities at her current place of employment. She also will complete her final course in the DUeX graduate certificate program at Metropolitan State University.
Active in community service, Ricke volunteers at Blue Cross and Blue Shield of Minnesota's Heart and Hands, which donates handmade baby blankets and baby supplies to Bundles of Love. Ricke is a committee member with Allies of the Military, and a food pantry worker for the Hunger Prevention Council of Pierce County.
Ricke currently resides in rural Wisconsin with her husband and 13-year-old son. When not studying or working, she enjoys spending time with family, crafting, gaming, volunteering, and spending time outdoors.
Metropolitan State University, a member of Minnesota State, is the Twin Cities' public, urban, comprehensive state university providing lifelong learning and competitive academic and professional degree programs at the bachelor, master and doctoral levels.