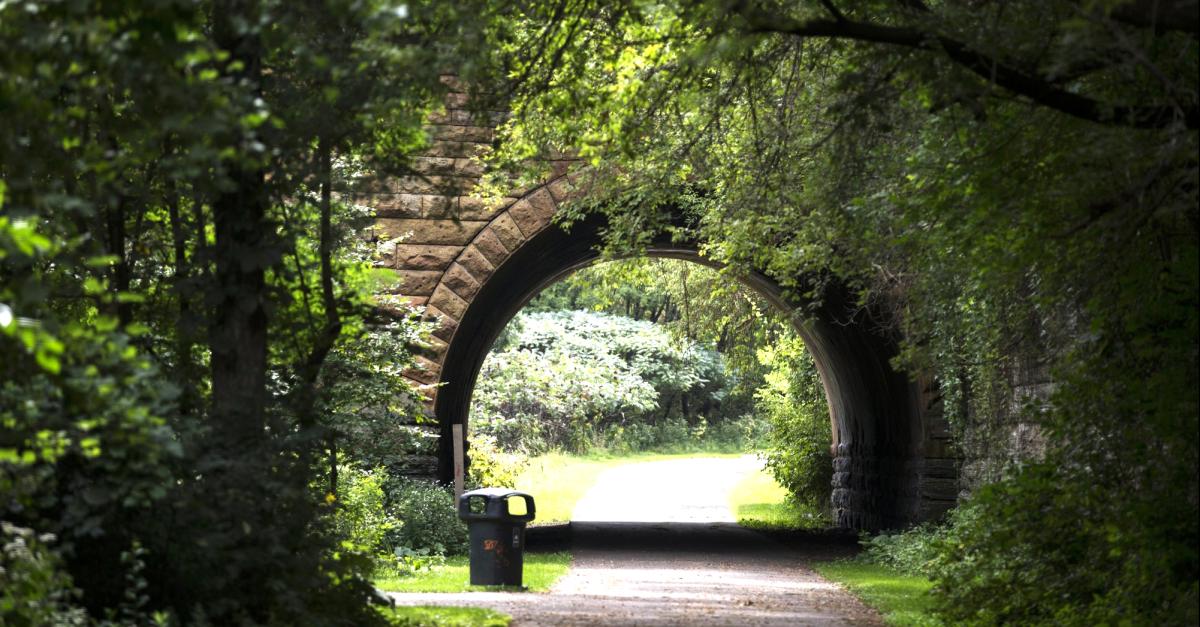 Community input is being sought as the Swede Hollow Park Master Plan approaches completion.

Swede Hollow Park is located north and west of Metropolitan State University's Saint Paul campus. Swede Hollow Park is sited on the former location of a bustling immigrant community up until the late 1950s, and is enjoyed by many East Side residents who look for a green escape in an urban setting. The park's valleys create a distinct feeling of wilderness in conjunction with a bisecting stream that lightly fills the impressive silence and serenity afforded by the environment.

An update to the Swede Hollow Park Master Plan was shared during a Payne-Phalen Community Council meeting, July 23. Saint Paul's master plan project manager Cheenang Yang said the draft plan is about 75 percent complete and that he expects to have a final version in September 2019. Yang is seeking community input through a survey to prioritize a series of potential projects.

The master plan lays out five goals and priorities: improve park signage, improve access to water within the park, manage natural resources, increase visibility and safety, and create spaces for various uses (events, passive recreation and cultural healing).
Some of the projects include enhancing the water and wetland areas of the park, which Yang suggests should start with a water feasibility study. The study would examine the locations of water sources and determine the benefit of adding a water filtration system or a system to recirculate water. There are also plans to improve the Drewry Tunnel access point and bring it into compliance with the Americans with Disabilities Act (ADA) requirements. Because of the tunnel's historic designation, any work would require approval by the city's Historic Preservation Commission.

Community members can fill out a survey to provide feedback and help prioritize the potential projects laid out in the plan. The survey is available through August 21. The July 23 presentation and the draft master plan in its entirety can be viewed at the above website.
For questions or to give feedback, contact Cheenang Yang at 651-266-6414.