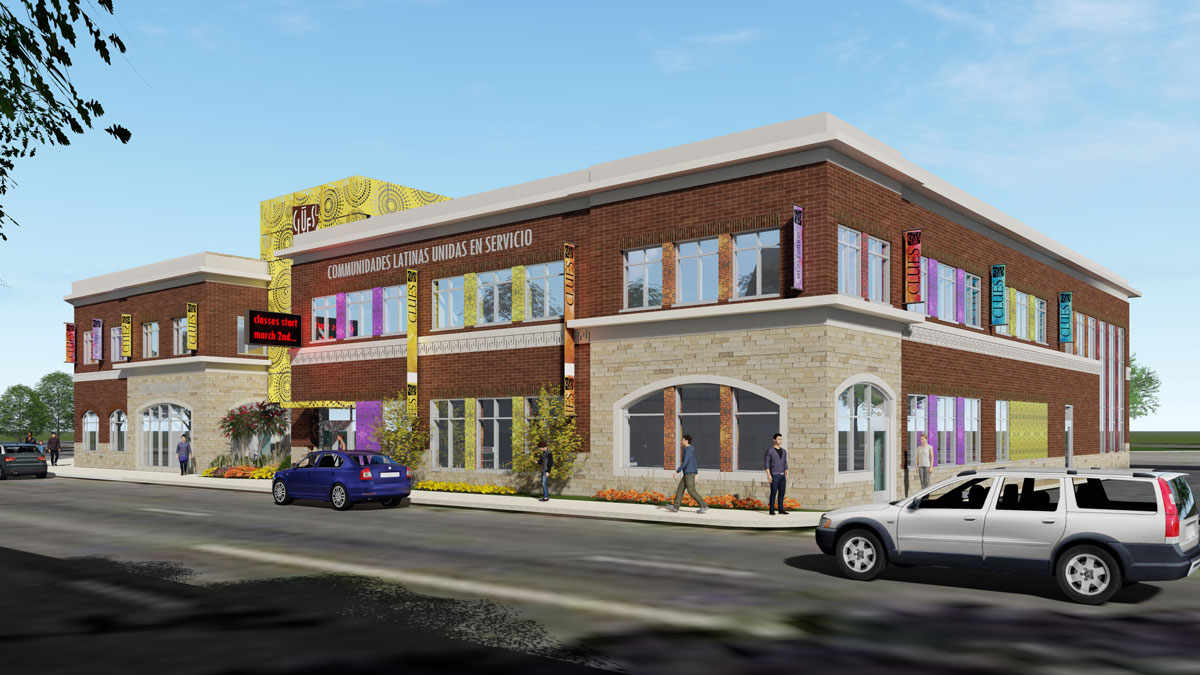 Comunidades Latinas Unidas en Servicio, also known as CLUES, a neighbor to Metropolitan State University, has announced breaking ground on a new expansion to their headquarters. An event was held at their Dayton's Bluff headquarters on Aug. 1 to commemorate the occasion. 
The organization, which focuses on providing youth and senior programs, job training, and houses the Mexican consulate, will add 19,000 square feet of classrooms and meeting space. The new addition will include a "teen tech center," where youth will have access to 3D printers, film and music production equipment, and computers to learn coding. A commercial kitchen will also be installed as a way to promote healthy eating habits.
"This is an exciting day for our organization and our community," said Ruby Lee, president of CLUES. Saint Paul Mayor, Melvin Carter was on hand for the event and explained the important role CLUES plays in helping the city connect to the Latino community. "Let's build a city that works well for everyone," Carter said. 
The project will cost $7.5 million, which has been raised through grants and donations from various foundations, including the Super Bowl 52 Host Committee Legacy Fund, which gave CLUES $100,000 in December 2017. Founded in 1981, CLUES is the largest Latino-led nonprofit in Minnesota and serves about 35,000 people a year from across the Midwest. The grand opening of the expansion is planned for May 2019.