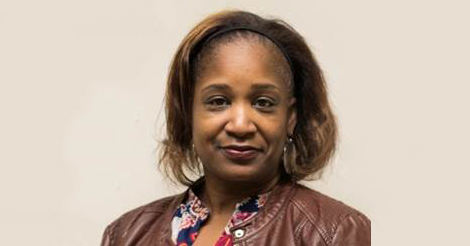 Maya Sullivan has accepted the position of Interim Dean of Students and will start in the role on Sept. 4. The announcement was made by the Office of the Provost to the university on Aug. 21.
Sullivan has nearly 10 years of higher education experience, most recently as the associate dean for Student Support and Compliance and Title IX Officer at Minneapolis College. Highlights of other roles and responsibilities include interim director for student rights and responsibilities; student complaint officer; conflict resolution and mediation facilitator; and satisfactory academic appeals reviewer.
With her leadership, she developed the Student Support Center into a model for delivery of non-academic support services at Minneapolis College, within the Minnesota State System and other college systems. She graduated from the Luoma Leadership Academy in 2018, and has served on several committees and workgroups. She also has several years of legal experience having practiced law and worked in the related fields and positions. Sullivan earned a Juris Doctorate degree from Hamline University School of Law, and is currently working towards an Education Doctorate degree from Bethel University.
In her role as Interim Dean of Students, Sullivan will serve as the student conduct officer and Title IX coordinator, and provide leadership and vision for the Dean of Students office and its associated departments, including TRIO, Multicultural Affairs and Retention Services, International Student Services, Student Life and Leadership Development, and the Center for Accessibility Resources.
Sullivan will serve in the role until June 30, 2018. A search committee will convene during the academic year to place a permanent Dean of Students.
The search committee included Associate Provost Bobbie Anderson as search chair, Director of International Student Services Kamal Elbasher, Director of Student Life and Leadership Development Heather Lou, and Administrative Support Specialist for Academic and Student Affairs Blong Vang as search support.