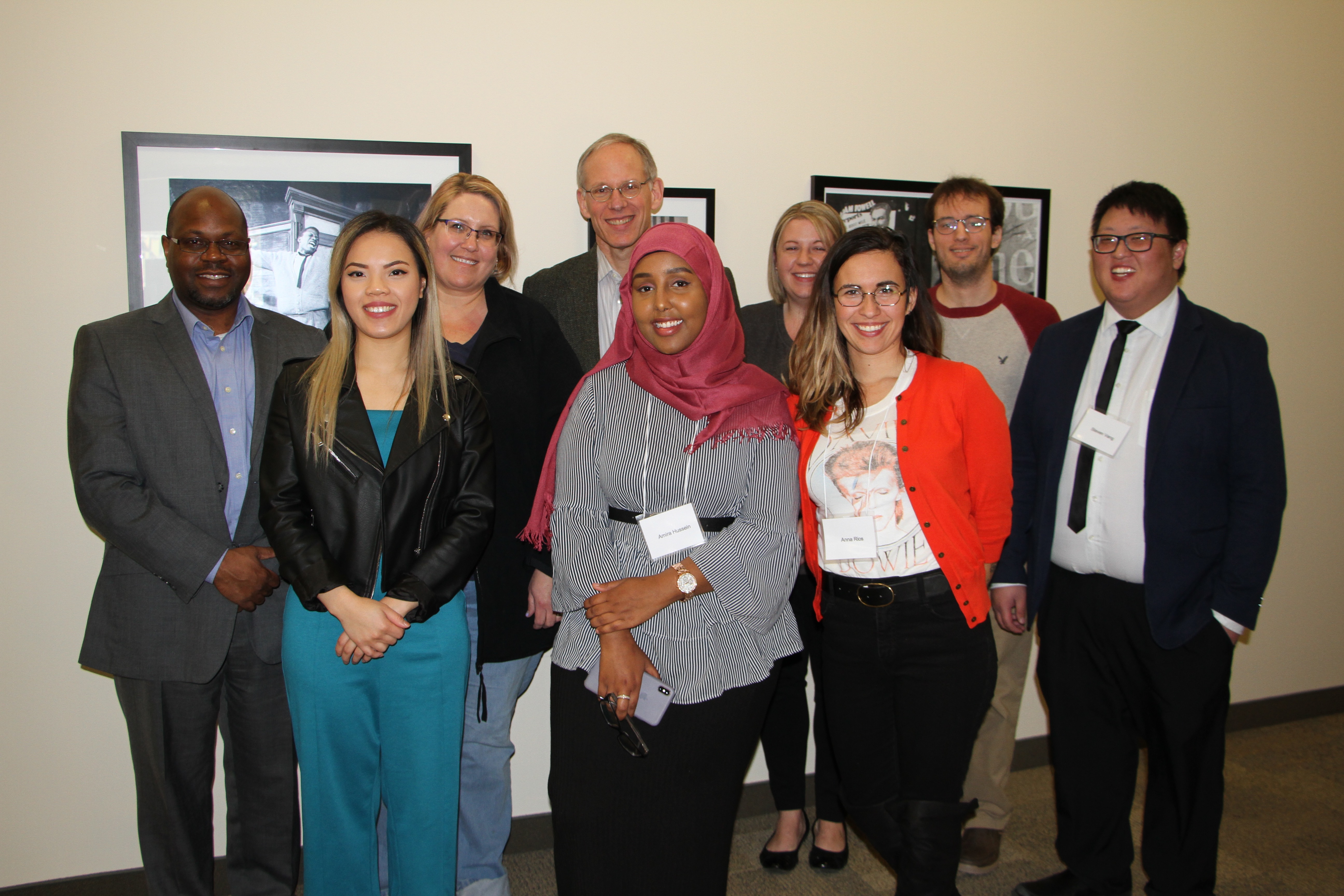 After his talk at the 2019 Career Ideas Festival, George Anders, author of "You Can Do Anything: The Surprising Power of a 'Useless' Liberal Arts Education," sat down with some of Metropolitan State University's liberal arts students to eat and talk about possible career paths.
The students went around the room and discussed their education and prior job experiences. Anders gave every student career advice, asking about their interests and using his own experiences to inform them of growth in industries. One common question Anders asked was, "Where do you see yourself in 20 years?"
Anders encouraged the students to stay passionate, while also admitting that the road to success would not always be a smooth one. "I've got no end of mistakes," he said. "It's good to aim high."
Near the end of the luncheon, Anders was asked what advice he would give to Metropolitan State liberal arts students wondering where to take their education. Anders urged students to explore different opportunities.
"Get to know the culture of different fields," Anders said. "You'll find your people."