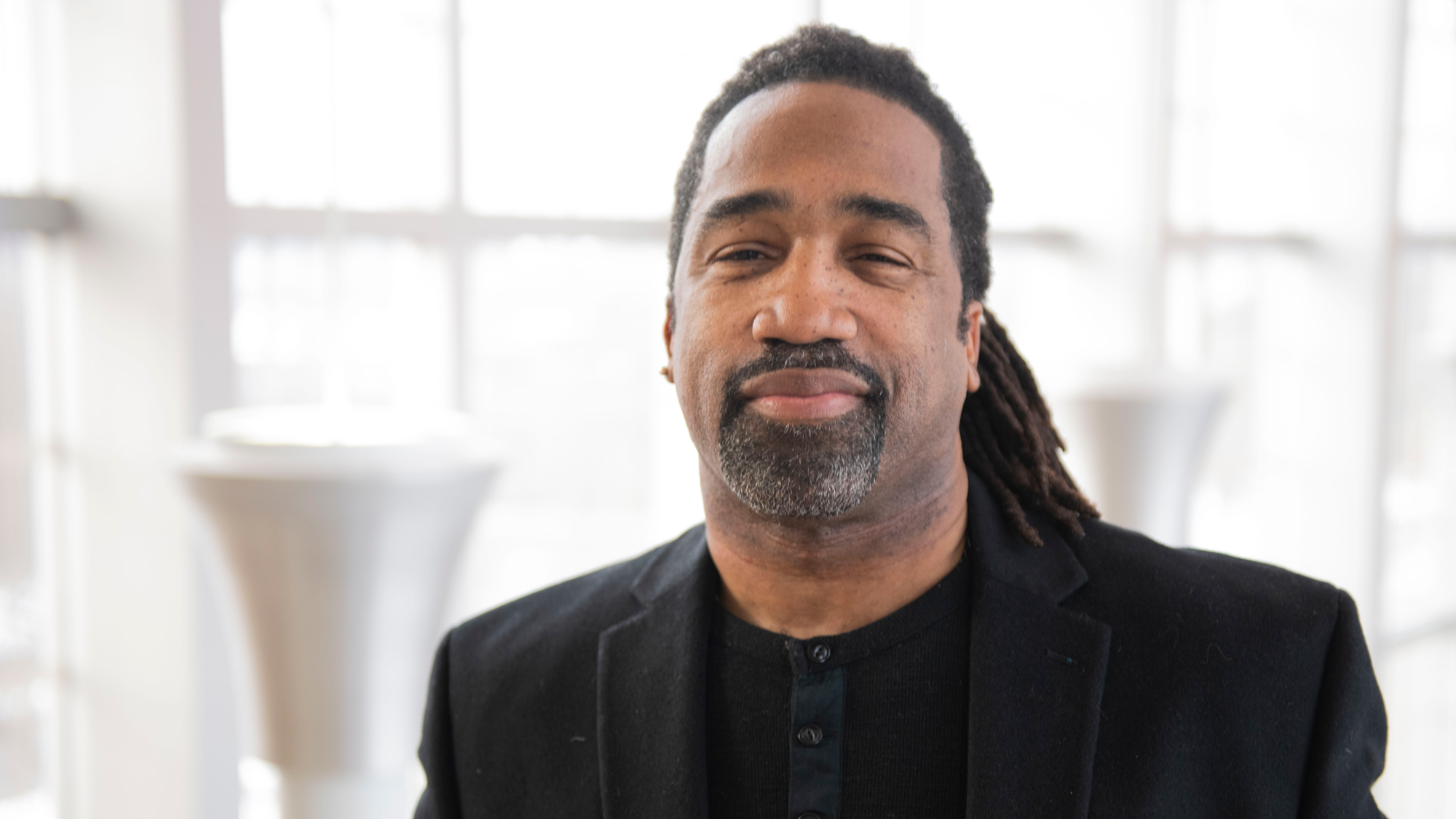 A Minneapolis resident has been named a Fall 2019 Outstanding Student at Metropolitan State University. Guy Bowling, who graduated magna cum laude with an undergraduate individualized degree, was chosen as an outstanding student in the university's College of Individualized Studies. He was one of 1,308 students receiving bachelor's, master's and doctorate degrees at Metropolitan State's 105th Commencement exercises on Dec. 14, 2019, at the Minneapolis Convention Center.
"I wanted to enroll back in school and complete a personal goal," Bowling said. He transitioned to Metropolitan State as a mid-career professional, saying he "loved the multicultural, multiracial and multiethnic atmosphere" at the university.
Bowling, who graduated from North Community High School in 1984, has been the director of a Responsible Fatherhood Program for 20 years. He also works with Goodwill Easter Seals of Minnesota, PICA Head start, FATHER Project Staff and Citizens Professional Center at the University of Minnesota.
Active in community service, Bowling is a board member at PICA Head start, a member of Take Action MN and the founder of the Festival of Fathers, as well as the 2014 recipient of the Outstanding Individual of the Year Award at the Minnesota Fathers and Families Network Annual Conference. He plans to pursue a master's in public affairs after graduation. This Chicago native and father of two also enjoys biking, drawing, reading and listening to jazz music in his spare time.