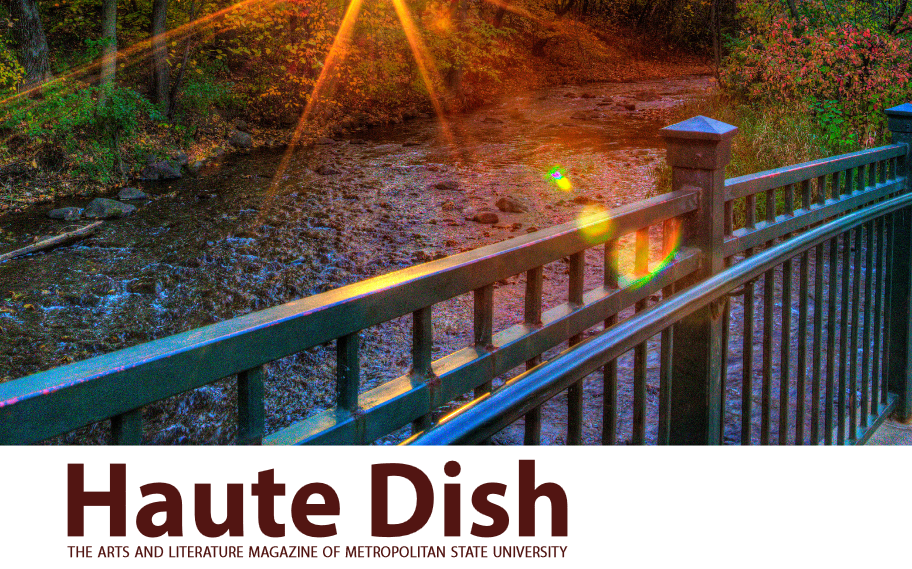 Do you have a story or a poem that you'd like to share with the community? Or perhaps you took an amazing picture that you'd have to see to believe. If so, submit your work to Haute Dish by April 15 for it to be featured in the spring 2019 issue. Electronic submissions are currently open for students, staff, faculty and alumni.
Haute Dish is Metropolitan State University's arts and literature magazine, and it's dedicated to showcasing the literary and artistic talent of the university community. The magazine is published twice a year and students have the chance to submit a variety of pieces, including:
photography
illustrations
poetry
memoir/personal essay
fiction
creative nonfiction
digital storytelling videos 
Submit your work at the magazine's official website, Students who would like more information about joining the magazine's staff should email Haute Dish for more information.