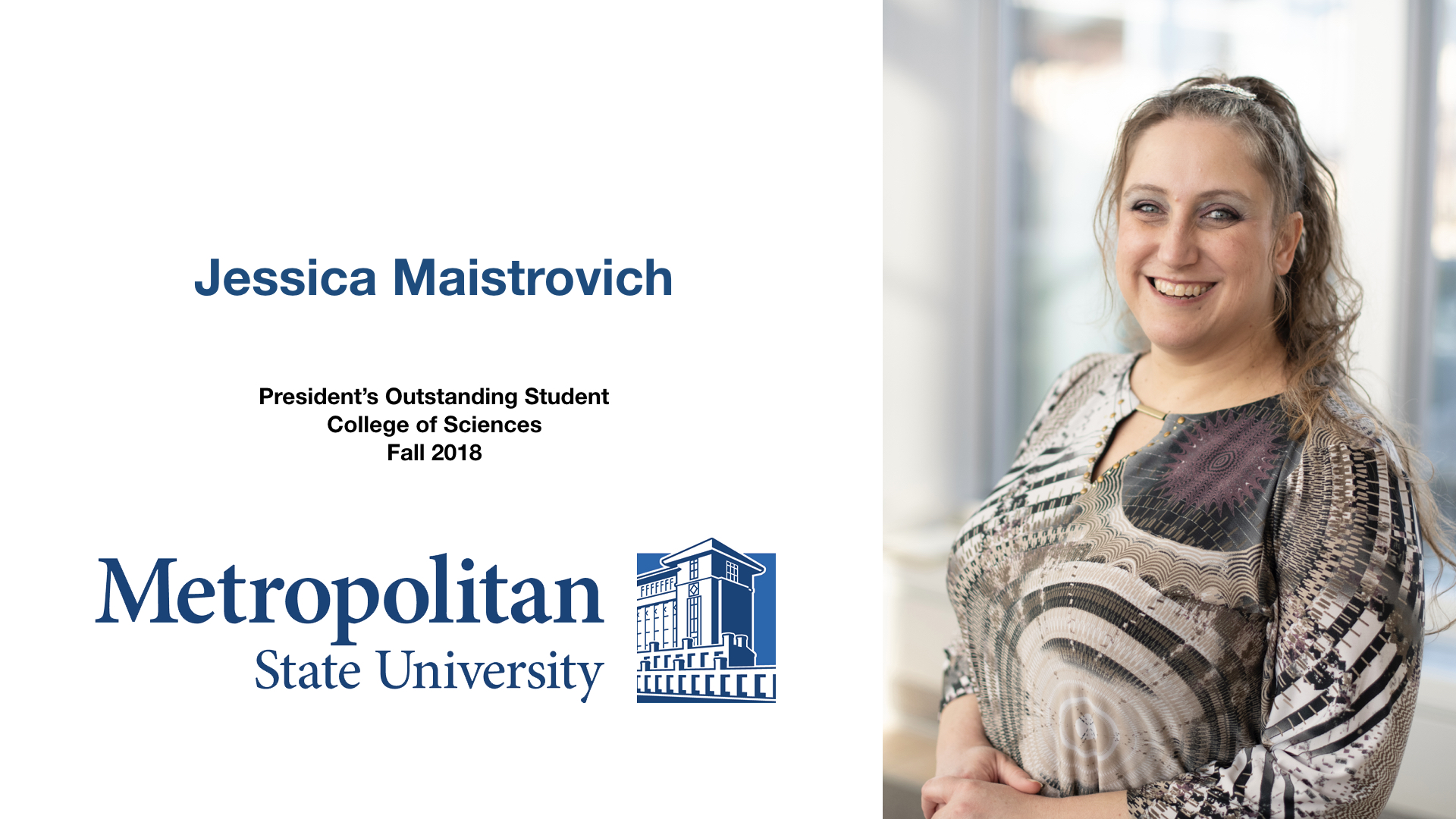 Jessica Maistrovich, of Circle Pines, graduated with a bachelor's degree in applied mathematics and was selected as the President's Outstanding Student award recipient for the university's College of Sciences. Approximately 1,302 students received bachelor's and master's degrees this semester, with 583 students participating in Metropolitan State University's 103rdcommencement exercises on Saturday, Dec. 8, 2018, at the Minneapolis Convention Center.
"What was most challenging was coming back," Maistrovich said. She attended college 25 years ago but did not complete a degree. She tried again after having two children, but as a young mother, raising her children was most important. "I sort of decided school was in the past for me." After a phone call with her daughter, who is attending a college out of state, Maistrovich, "decided that it was time to try again."
Maistrovich currently works at the Center of Academic Excellence as a peer tutor and teaches math skills at an elementary school. At Metropolitan State, Maistrovich was active in student life and participates in the Student Senate, STEM Association, and several other councils and task forces. She plans to continue her studies at Metropolitan State in spring 2019 to pursue a master's degree in computer science.
Cindy Kaus, advisor and one of the faculty who nominated Maistrovich for this recognition, said, "Jessica Maistrovich is one of the top math students I have had in my 22-year career as a math professor. Her joy and passion for learning are contagious. She passes her love of math and science onto everyone around her: her peers, her teachers, and the many students she tutors and teaches."