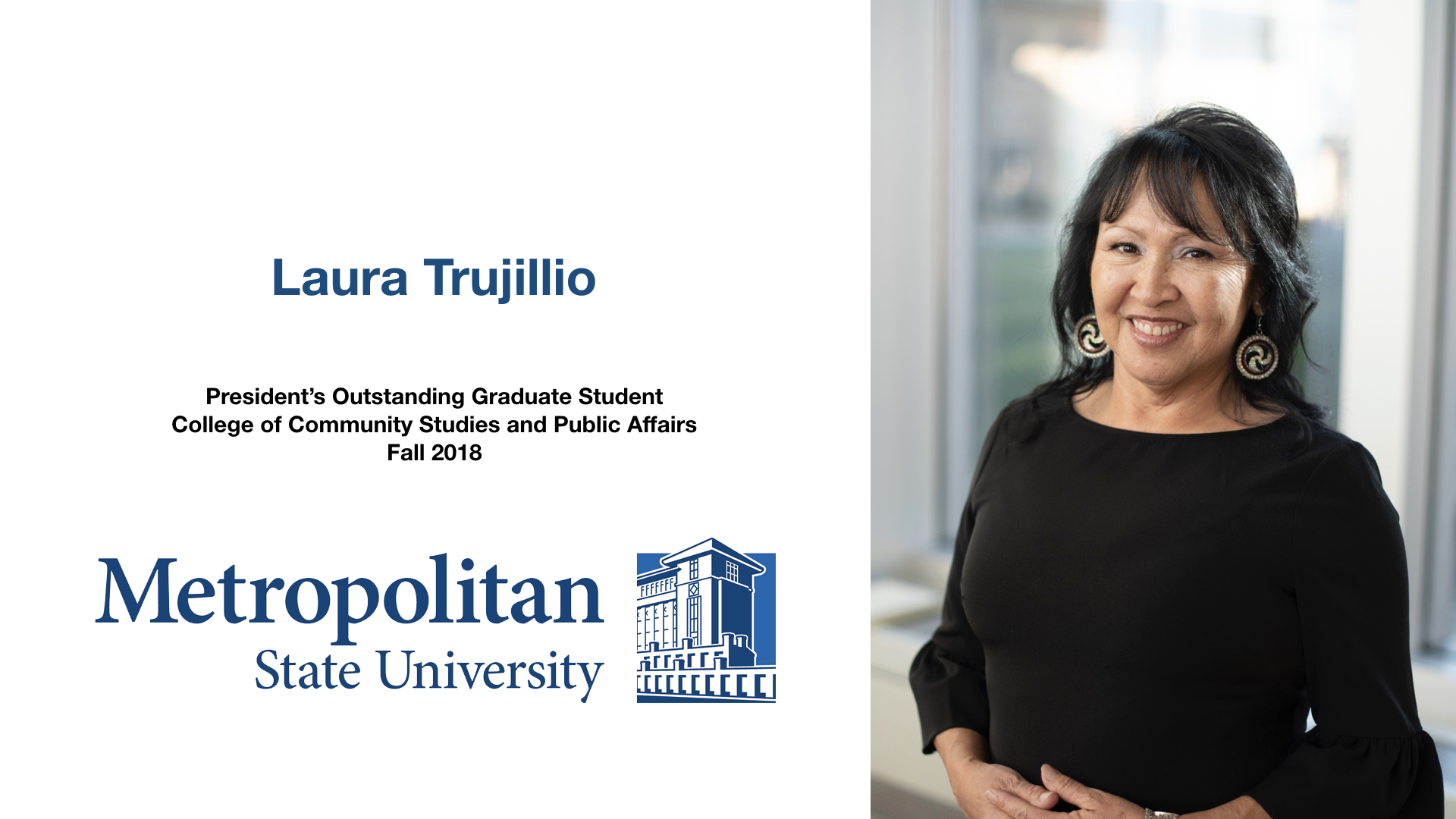 Laura Trujillio, of Saint Paul, graduated from the Master's of Nonprofit Leadership and Management program, was chosen President's Outstanding Graduate Student in the university's College of Community Studies and Public Affairs. She was one of 1,302 students receiving bachelor's and master's degrees from Metropolitan State this semester. She was one of 583 graduates participating in the university's 103rdcommencement exercises on Saturday, Dec. 8, at the Minneapolis Convention Center.
"My goal was to get my bachelor's degree and go find a job. My fear was online coursework," Trujillio said. She previously earned a bachelor's degree in human services administration from Metropolitan State. She begins a new role as executive director at Juel Fairbanks Recovery Services this month.
At Metropolitan State, Trujillio was treasurer of the Metropolitan State University Voices of Indian Council for Educational Success from 2015-2016. Active in community service, Trujillio is the chairperson for Indian Neighborhood Club, which provides housing for American Indian men transitioning into life after treatment of incarceration. She is also the vice chairperson of Juel Banks Recovery Services, which provides culturally based treatment services. Trujillio is a regular attendee of the Saint Paul Indian Alliance board meetings, where she collaborates to ensure that the community is receiving equal and accessible services from state and local government.
"In our program, the Master's of Nonprofit Leadership and Management, there is no better news than to hear one of our students has been promoted to executive director," says nominating advisor, Crystal Fashant, associate professor in the Department of Public and Nonprofit Leadership in the College of Community Studies and Public Affairs.